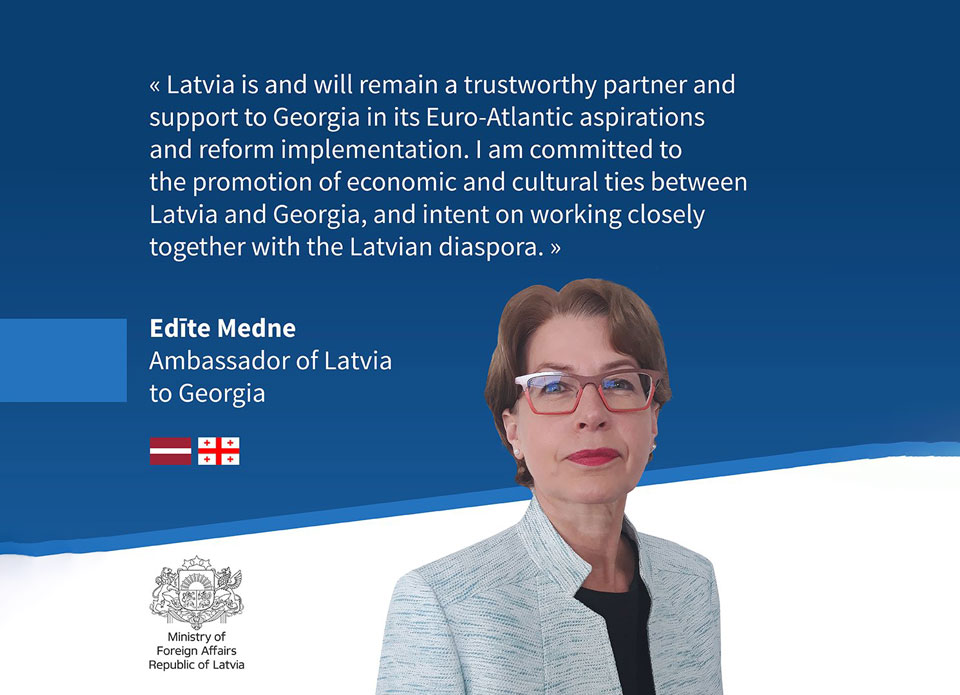 Latvia's new Ambassador to Georgia appointed
Edite Medne has been appointed as Latvia's new Ambassador to Georgia, Latvian Foreign Ministry informed.
She worked at the Embassy in Ireland, the Permanent Representation to the EU and headed the Property and Investment Policy Department and the Diplomatic Facilities Department.
"Latvia is and will remain a trustworthy partner and support to Georgia in its Euro-Atlantic aspirations and reform implementation. I am committed to the promotion of economic and cultural ties between Latvia and Georgia, and intent to working closely together with the Latvian diaspora," Ambassador Medne wrote on Twitter.
🗣 Meet the new #Latvian 🇱🇻 Ambassador to #Georgia 🇬🇪 Ms Edīte Medne! She has worked at the Embassy in #Ireland 🇮🇪, the Permanent Representation to #EU 🇪🇺, and headed the Property and Investment Policy Department and the Diplomatic Facilities Department. https://t.co/t1nUHdV8Fh pic.twitter.com/2BKMcJPeZS

— Latvian MFA 🇱🇻 | #StandWithUkraine 🇺🇦 (@Latvian_MFA) August 16, 2022