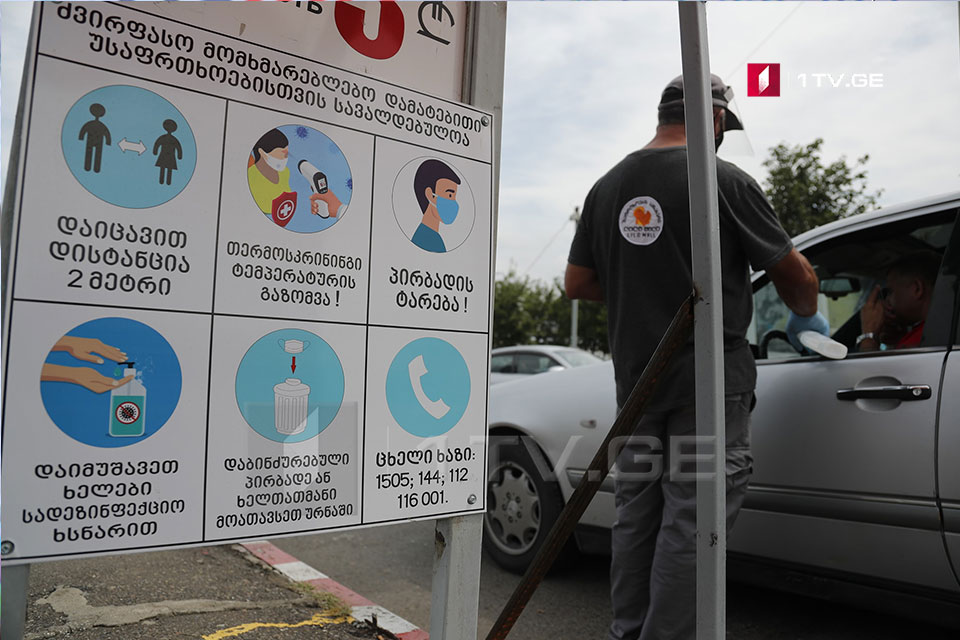 Large-scale thermal screening begins at Lilo Mall (Photo)
A large-scale thermal screening has been launched at Lilo Mall in the outskirts of Tbilisi. Groups of National Center for Diseases Control and Public Health are working in the market.
Director of the market Giorgi Kvaratskhelia said that the market will not be closed and will continue working in its usual regime.
According to Director of Lilo Mall, everybody will be subjected to thermal screening and the use of medical face masks and disinfection liquids will be strictly controlled. He said that the purpose of the testing is identification of possible contacts with already confirmed cases.
Out of the 19 new COVID-19 cases, 8 were revealed at Lilo Mall. Georgia reported 19 new cases of novel coronavirus (COVID-19) bringing the total number of infected persons to 1104.