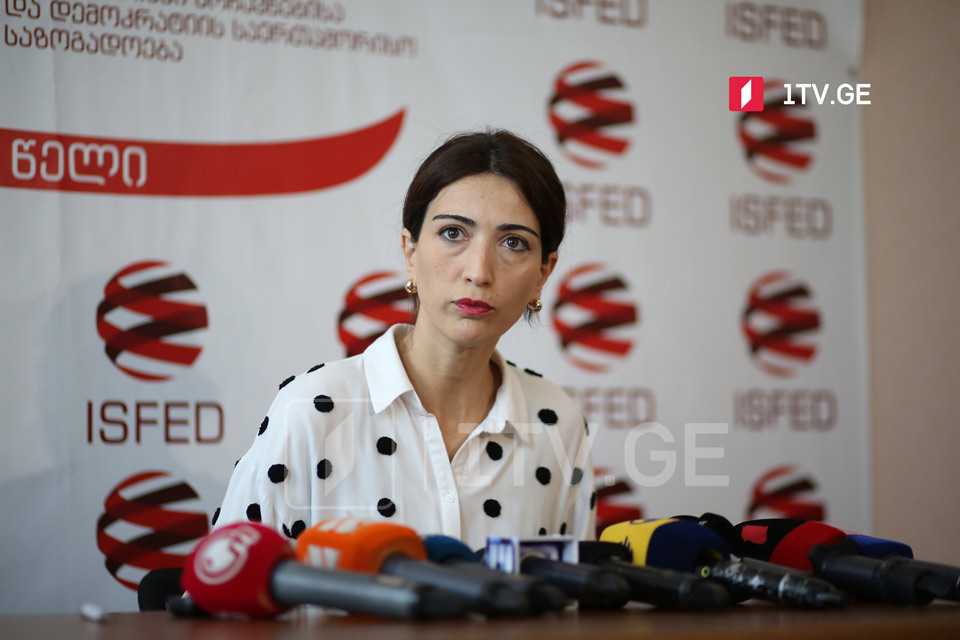 ISFED Executive Director: IRI polls may not be precise but reflect public moods
Nino Dolidze, Executive Director of the International Society for Fair Elections and Democracy (ISFED), stated that while polls are not flawless, they do mirror public moods, and she trusts them.
Dolidze argues the polls revealed political discussions do not meet the needs of society.
"The IRI survey showed numerous noteworthy and important findings. The first is that the population's four key concerns are tied to economic and social issues. People are concerned about the economy, rising prices, unemployment, and poverty, yet we see little discussion of these issues in political discourse," she stated.
The ISFED Executive Director said the IRI poll also revealed that most respondents want to see new political parties and Georgia's integration with the West.
On November 7, the International Republican Institute (IRI) released the findings of a new countrywide poll conducted in Georgia.