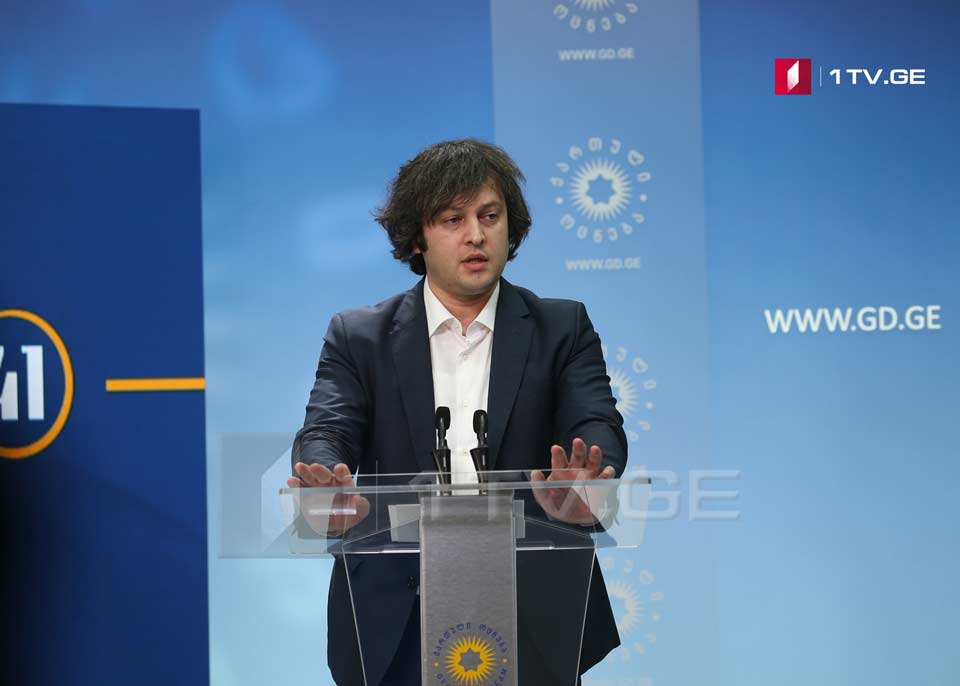 Irakli Kobakhidze: Elections were assessed as competitive by international partners
A representative of the ruling team, Irakli Kobakhidze, responded to the assessments of international observers and other international partners regarding the elections.
According to Kobakhidze, they assessed the elections as competitive and noted that fundamental human rights were upheld in the electoral process.
According to him, against the background of such assessments, the destructive actions of the opposition do not correspond to the objective perception of reality.
As Kobakhidze said, one of the main arguments of the opposition for declaring the elections illegitimate is the use of unbalanced protocols. He notes that the unbalanced protocols were recorded in all elections in Georgia, caused by human error.
"We are especially grateful to our four friend ambassadors for their efforts in overcoming the long-standing problem of an excess majority and allowing nine political parties to enter the new parliament. As you can see, the opposition is treating the efforts of its international partners with irresponsibly. In addition, the current statements of the opposition mean the announcement of capitulation before the second round. They know that they will lose in the second round and avoid a second defeat from the very beginning. Our party and election headquarters will start preparing for the second round of elections tomorrow. We are confident of a convincing victory in all constituencies", – Kobakhidze said.