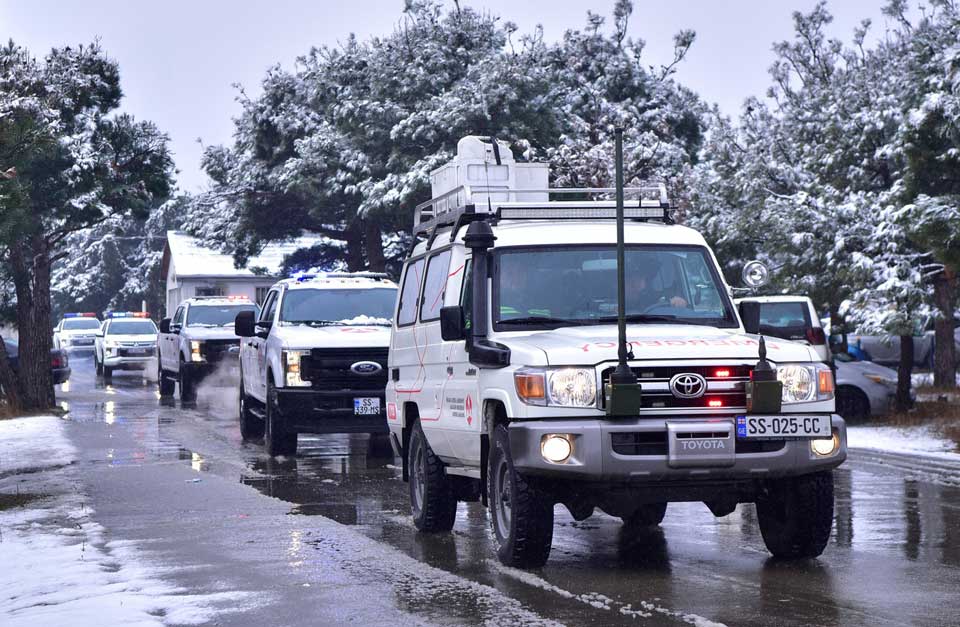 In Pictures: Georgian gov't sends rescuers to Turkey 
The Georgian government has sent equipment and rescuers to Turkey after massive earthquake jolted southern Turkey and northern Syria in the early hours of Monday morning.
The deadly earthquake has claimed the life of one Georgian citizen, the Georgian Foreign Ministry reported.
Hotlines have also been opened at the Georgian Embassy and Consulate in Istanbul and Trabzon for all Georgian citizens in Turkey.
According to Reuters, huge earthquake in Turkey and Syria, killed about 1,700, with many trapped under the rubble.
#საქართველოს პრემიერ-მინისტრის დავალებით, თურქეთში მომხდარი მიწისძვრის გამო, სამაშველო ღონისძიებებში ჩართვის მიზნით, #თურქეთში მაშველები გაემგზავრნენ, ასევე გაიგზავნა შესაბამისი ტექნიკა. 🇬🇪🤝🇹🇷 #gecmisolsunturkiye pic.twitter.com/Tep5An1YhW

— George Janjgava (@GeorgeJanjgava) February 6, 2023