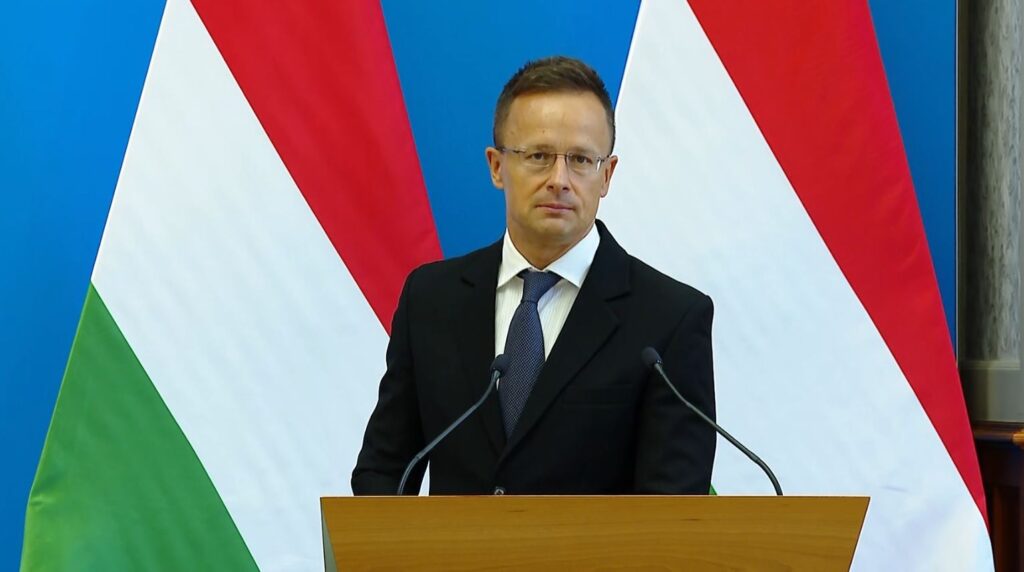 Hungarian FM calls EU decision "missed opportunity, disrespect to Georgian people"
A wrong decision was made in Brussels when Georgia did not receive the EU candidate country status, said Hungarian Foreign Minister Péter Szijjártó at a press conference in Budapest following a meeting with his Georgian counterpart Ilia Darchiasvhili.
Szijjártó called the EU decision of not granting the membership candidate status to Georgia "another missed opportunity and disrespect to Georgian people." He added that the decision "contradicts the tasks of strengthening" the bloc.
The Hungarian FM also announced that Georgian citizens in shortage occupations defined by the Hungarian government will have the opportunity to work in Hungary.