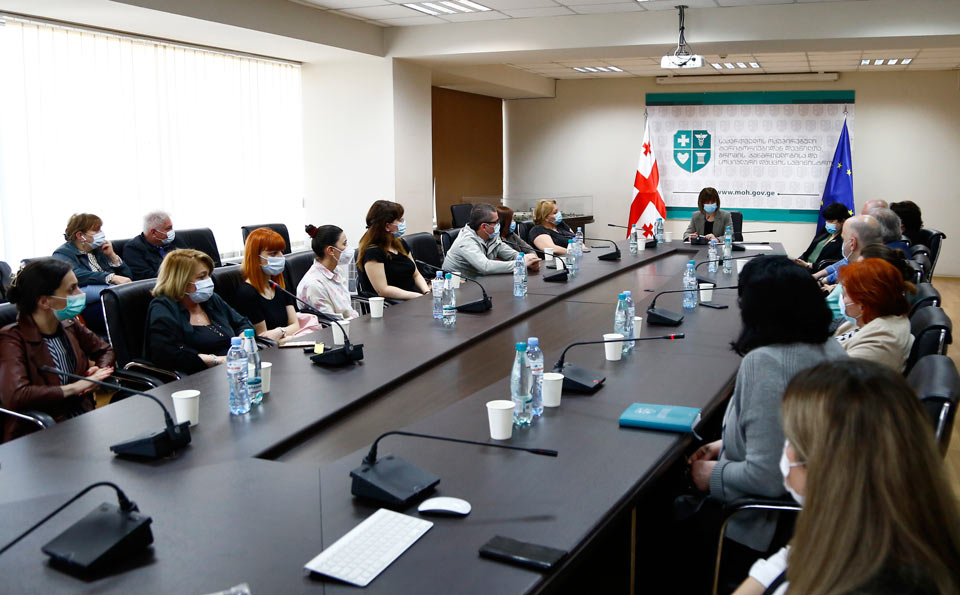 Health Minister to meet management of hospitals involved in coronavirus management
Georgian Minister of Internally Displaced Persons from the Occupied Territories, Labor, Health and Social Affairs Ekaterine Tikaradze met with the management of medical facilities and clinical consultants engaged in the Covid-19 management.
According to the Health Ministry press service, the sides discussed ways to solve the current challenges. Ekaterine Tikaradze received detailed information on the number of beds in each clinic, their needs and mobilization of additional resources.
The meeting also focused on the measures taken to avoid overcrowding in the medical facilities.
Georgia reported 1 806 coronavirus cases, 1 144 recoveries, and 20 deaths on May 6. Georgia's total case tally reached 317 719, including 297 676 people recovered and 4 227 died.