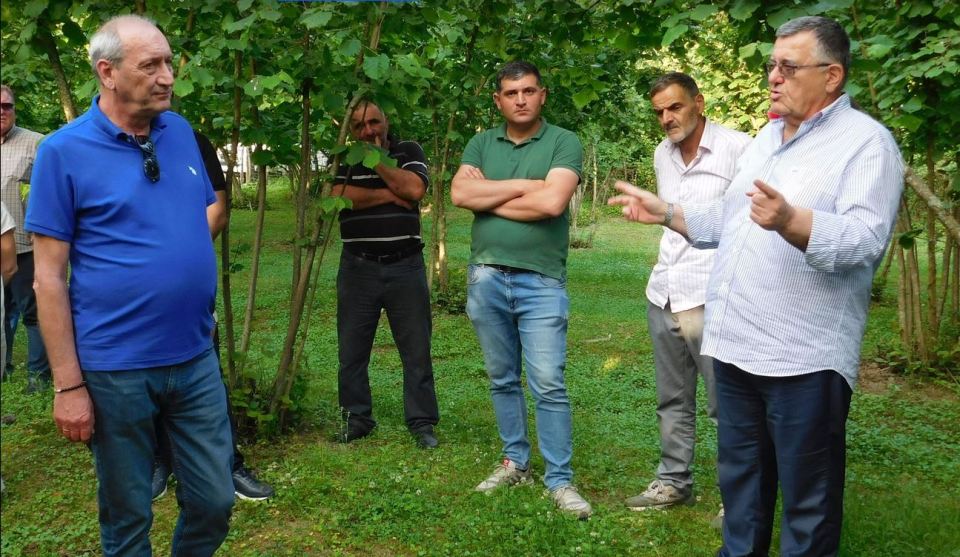 Guria, Samegrelo walnut farmers meet Minister, Food Safety Agency Head
First Deputy Environment Protection and Agriculture Minister, Giorgi Khanishvili and Head of the Food Safety Agency, Zurab Chekurashvili, visited the western Guria and Samegrelo regions of Georgia.
During the meeting with Regional State Envoys and Municipality Mayors, they discussed challenges in the walnut sector and met farmers.
"We stimulate walnut production growth. The farmers follow our recommendations that will precondition better and high-quality crops this August," Khanishvili said.