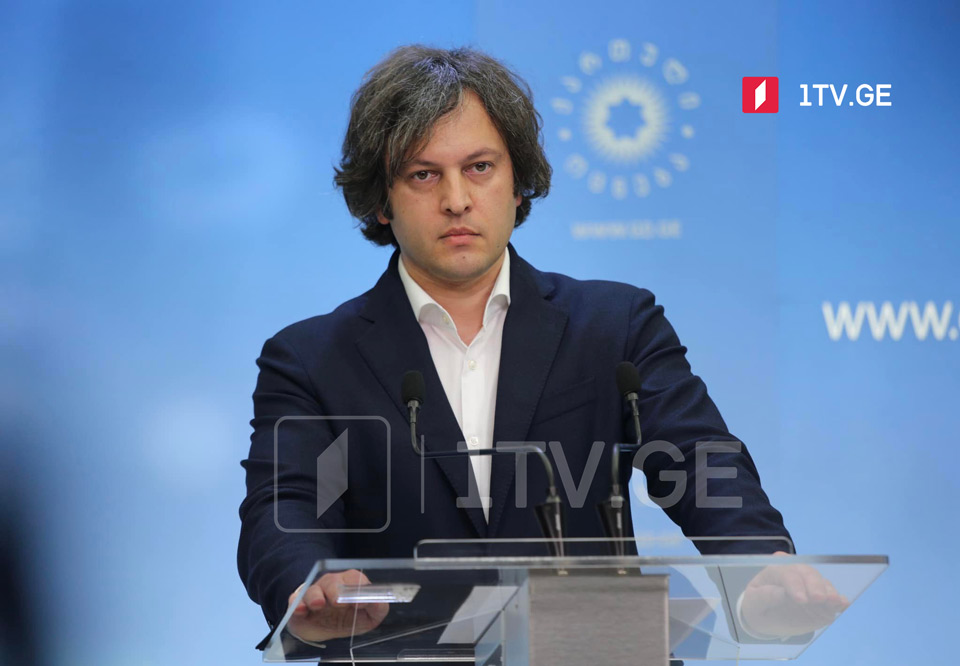 Gov't responsible not to allow anyone to disturb peace, GD Chair says
"Since February 24, 2022, these people (opposition) have tried to destabilise the country many times with the express aim of acting in accordance with the order, and the order is to bring destabilisation to the country," said Irakli Kobakhidze, Chairman of the Georgian Dream (GD) party, alluding to the rally planned for February 24 on Rustaveli Avenue in Tbilisi.
"Naturally, we will not admit this. We have a social obligation not to allow anyone to disrupt the peace in our country," Kobakhidze stated.
The opposition plans to hold a rally on February 24. Giorgi Vashadze, the leader of the opposition Strategy Aghmashenebeli party, announced on January 23 that the opposition and civic activists would gather to demonstrate "their firm intention to build a strong and united Georgia, aspiring for Georgia's European and Euro-Atlantic integration, would never be reversed."