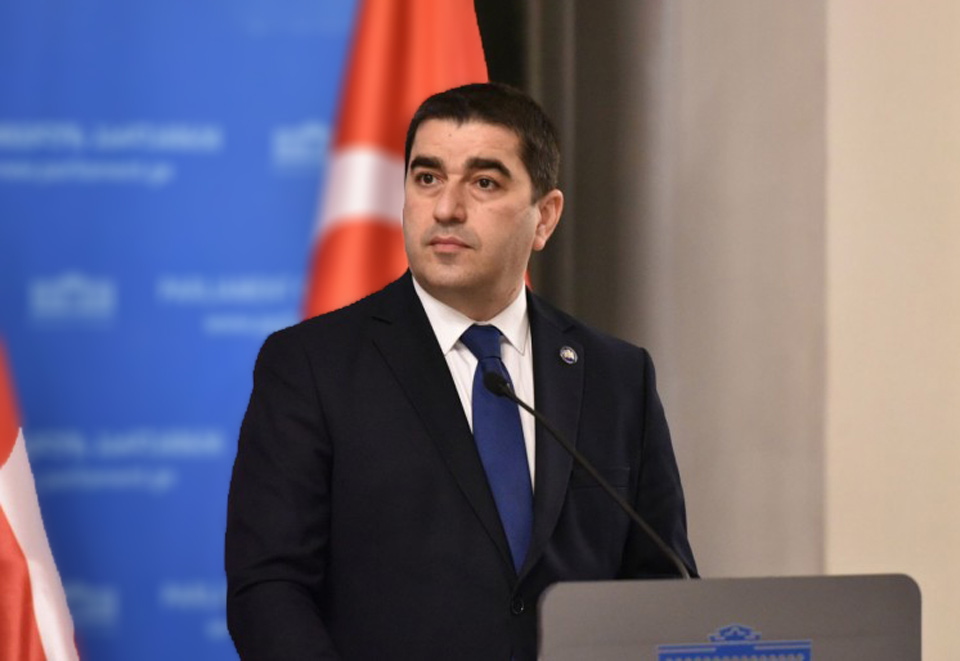 Gov't follows six-month timetable to work on EC priorities, Parliament Speaker says
There is no need to convene the extraordinary parliamentary session at this moment. Shalva Papuashvili, the Speaker of the Georgian parliament, said that the request to call it aims to radicalize the process.
Papuashvili added the government follows the 6-month timetable to fulfil the European Commission-proposed 12-point priorities, saying one part of the opposition is engaged in the work against the other that refuses to cooperate and "raises the issues, which do not exist in nature."
"They speak to us with ready draft bills that do not answer the spirit of the cooperation format and contradict the depolarization demand. The only reason is to radicalize the process," Papuashvili said.
Further, the Parliament Speaker announced that a "radical coalition" of opposition parties is preparing to resume street protests in September. This coalition includes the United National Movement, Lelo, and Strategy Aghmashenebeli. "This is sabotage of Georgia's European future," he claimed.
Papuashvili stated that the government would comply with the 12-point recommendations within six months and then wait for the EU to respond.
"We have our part of the responsibility, and we will do the work on time," he said. "The EU took the key decision – the European Perspective regarding three countries, including Georgia. Speculation that this window may close aims to provoke hysteria," the Speaker added.