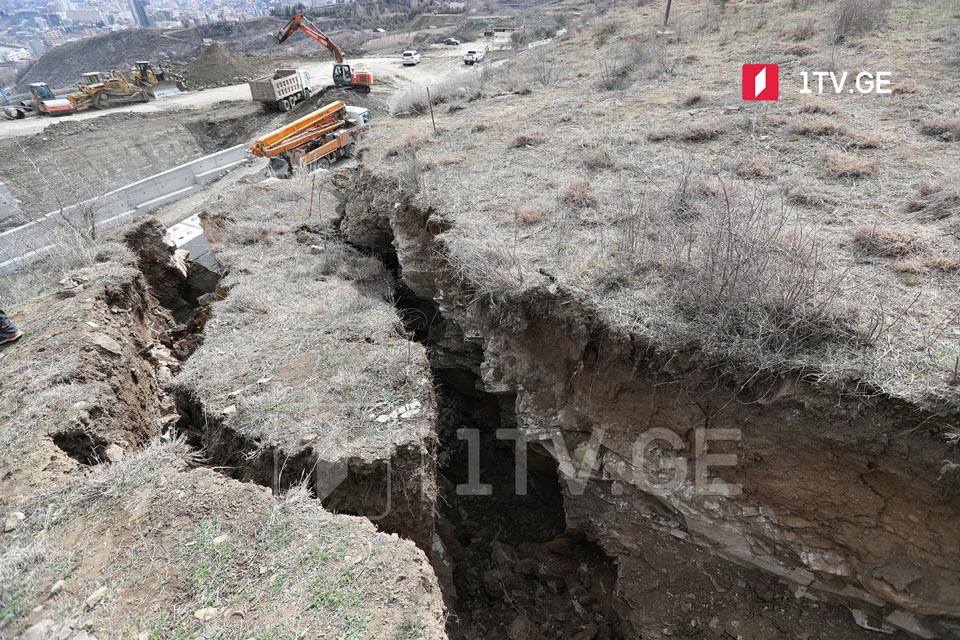 German engineer says work to stop Vashlijvari landslide yields results
"We need to transform temporary stabilization to long-term stabilization. We are doing this work now," Peter Neuman, a German engineer-geologist invited by the Tbilisi City Hall, commented on the landslide zone near Machavariani Street.
Peter Neuman explained that a variety of combined measures were taken to remove part of the landslide mass.
"Debates instead of action is simply out of place, and there is no time for that. We need these cracks filled so that water does not accumulate there. I want to tell you that the implemented work has yielded results," a German geologist said.
Caucasus Road Project Head Paata Trapaidze also confirmed the stabilization of the landslide. He said people and pipes in the area are safe now.
Deputy Tbilisi Mayor Irakli Bendeliani reported on a working group meeting today. He said the group studied the landslide zone near Machavariani Street on the ground. Bendeliani added invited German specialists positively assessed the urgent works.
Deputy Tbilisi Mayor stated that works to maintain long-term security are underway. The state agency is working on a project regarding the landslide zone near Machavariani Street to start strengthening operations.
Tbilisi City Hall announced the landslide on March 15, and traffic in the area has been banned since March 16.