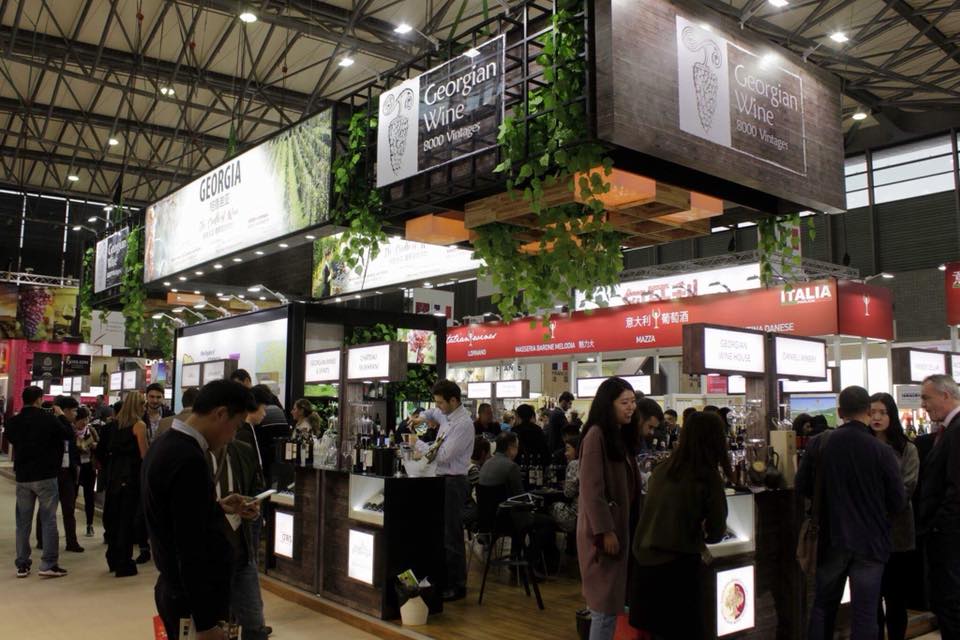 Georgian wine presented at exhibition in Shànghǎi
Georgian wines produced by 30 Georgian companies were presented at a large-scale exhibition Prowein Shanghai 2017 in Shànghǎi, China.
Georgian companies participated in the exhibition for the second time. The exhibition had more than 100 thousand visitors. Tasting of Georgian wines and presentations were held within the framework of the exhibition.
China remains one of the exporting markets of Georgian wine. About 6.1 million bottles of Georgian wine have been exported to China for the last 10 months. The number is 41% higher than the figure for 2016.