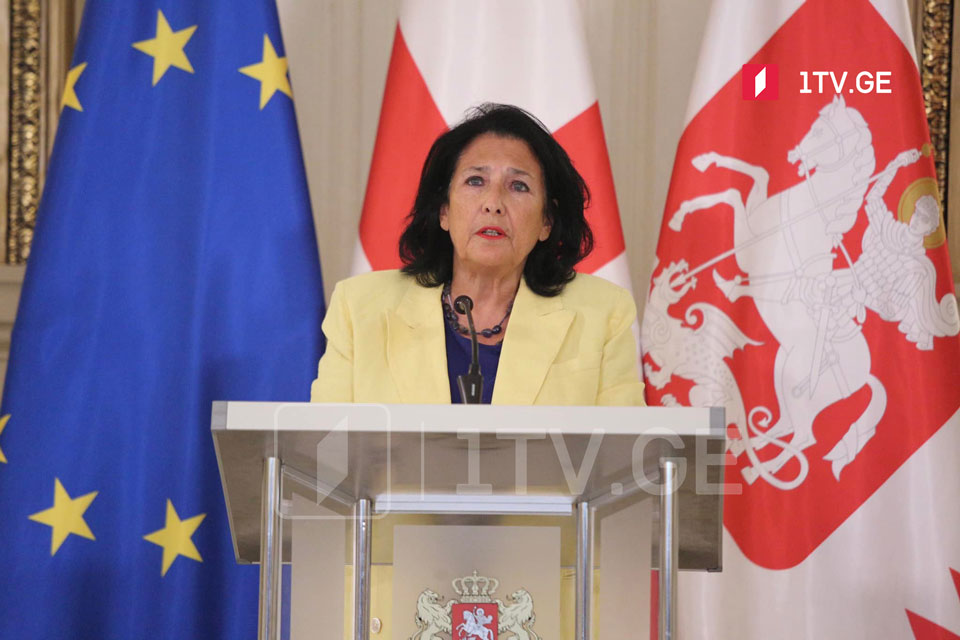 Georgian society delivered clear message to Brussels - We are Europeans, President Zourabichvili says
A decision about Georgia's European future will be made within two days, said Georgian President Salome Zourabichvili at a Wednesday briefing. President's major concern is whether Georgia will seize this chance or miss it.
The President also complained about "what happened in recent years, how we downgraded from the position of a leading country in the Trio a year ago and could not get a direct recommendation for candidate status."
According to her, what matters now is what Georgia was doing in the last few days to position itself as positively as possible and achieve success. Georgian people, she said, are doing everything they can to have a say.
"The Georgian society does its best. Many people took to the streets and sent a coherent message to Brussels that Georgians of all ages and political views can stand together and say together: We are Europeans. Since the European Union attaches importance to people and their choices, this is very important. What we saw on Monday was truly an expression of Georgians' free will," the President said.
President Zourabichvili also criticized the behaviour of lawmakers in the supreme legislative body on Wednesday during the delivery of the PM's annual address.
"The society showed restraint, politeness, respect for each other, the parliament showed the opposite," she claimed.
Georgian people and civil activists gathered at the central Rustaveli Avenue in front of the Georgian parliament in Tbilisi on June 20 for a rally called Home to Europe. On June 23-24, the Georgian government will receive a response from the European Council to its application for EU membership, which the country has completed together with Ukraine and Moldova.