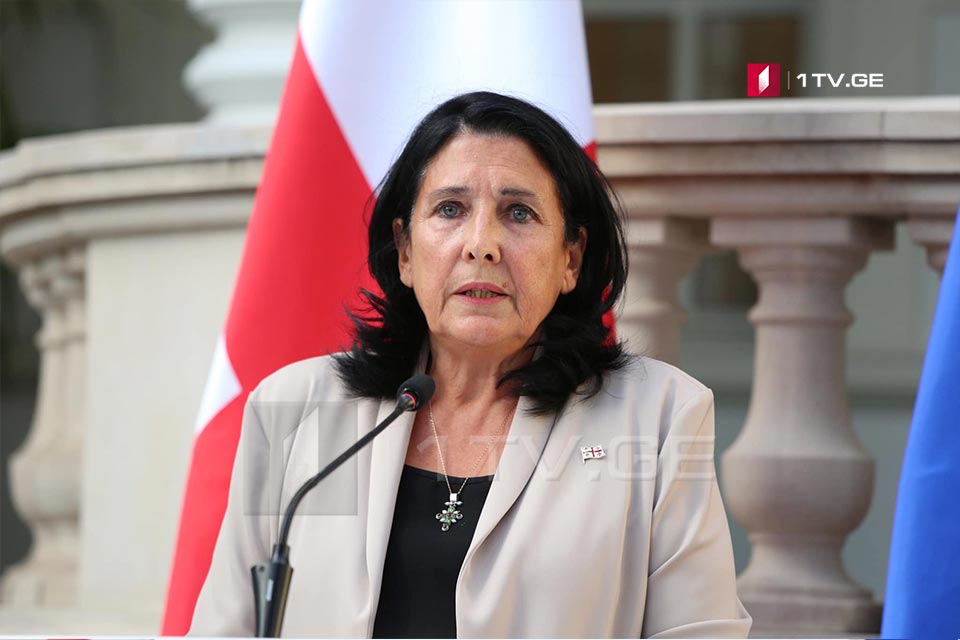 Georgian President thanks President Michel for his efforts
"I would like to thank Mr Michel for his efforts," said Georgian President Salome Zourabichvili after the parties signed the compromise document.
The President praised the European Council President Charles Michel for his assistance.
"Your involvement means the EU involvement, which means two things: one is that Georgia has no other perspective, and the other is that Georgia, its stability and its democracy, is crucial for the EU today. Georgia made a very big step towards political depolarization today, and this is a very big thing for me personally, and I think for the whole society. But, we must take the second step together. Following this agreement, Georgia's Euro-integration path should be actively paved anew. I have high hopes that we will start working very soon, and I really want it to start tomorrow as you visit," Zourabichvili said.
The Georgian political parties signed A way ahead for Georgia, a compromise document submitted to the parties by the European Council President Charles Michel, at the Orbeliani Palace on April 19.