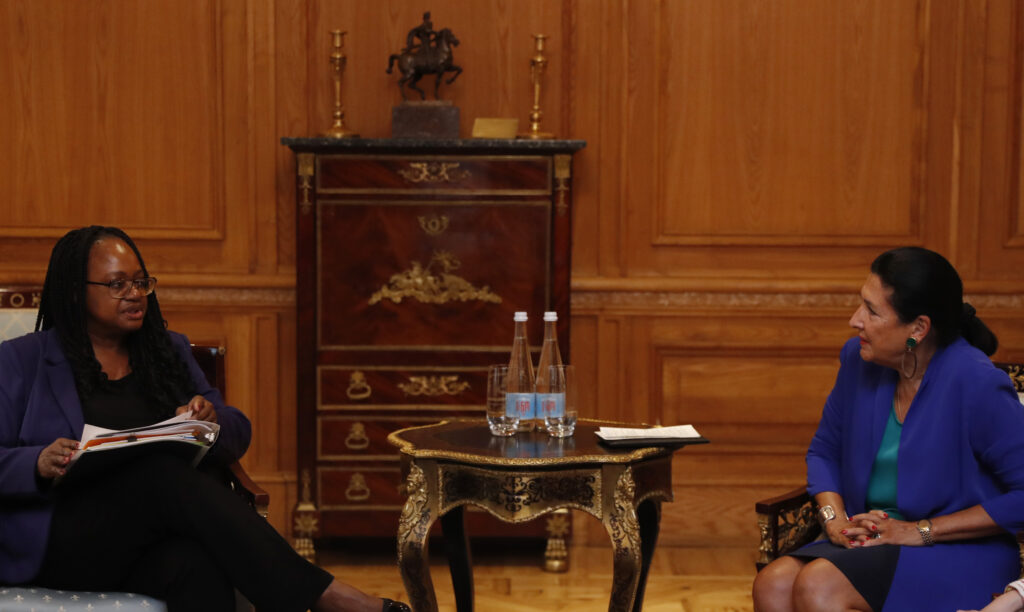 Georgian President meets US Undersecretary of State
Georgian President Salome Zourabichvili met with Bonnie Jenkins, US Undersecretary of State for Arms Control and International Security.
The discussion, according to the presidential administration, focused on bilateral relations between the United States and Georgia, active regional processes, and how the war in Ukraine undermines security and stability in the region, Europe, and the world. President Zourabichvili underscored Georgia's solidarity with Ukraine, as well as the country's response to international financial penalties placed on Russia. She also highlighted Georgia's occupied territories.
According to the President, Georgia's participation in the inaugural European Political Community (EPC) meeting proves that the country is a trusted partner for Europe in improving regional security and stability. She emphasized the need to implement the EC's 12-point recommendations for Georgia's integration into Euro-Atlantic structures.
The US Undersecretary of State underlined the US government's steadfast support for Georgia's territorial integrity and sovereignty. Salome Zourabichvili invited Bonnie Jenkins to the Women's International Conference, which will be held in Tbilisi next year.
Our region is changing. Peace, security, stability are needed to move forward. What's important is to see our closest partners get involved in the process

Met with Undersecretary @Jenkinsbd to talk about these crucial matters, about the Black Sea, and the roles of 🇬🇪 and the 🇺🇸 pic.twitter.com/wtyKXqn17i

— Salome Zourabichvili (@Zourabichvili_S) October 7, 2022