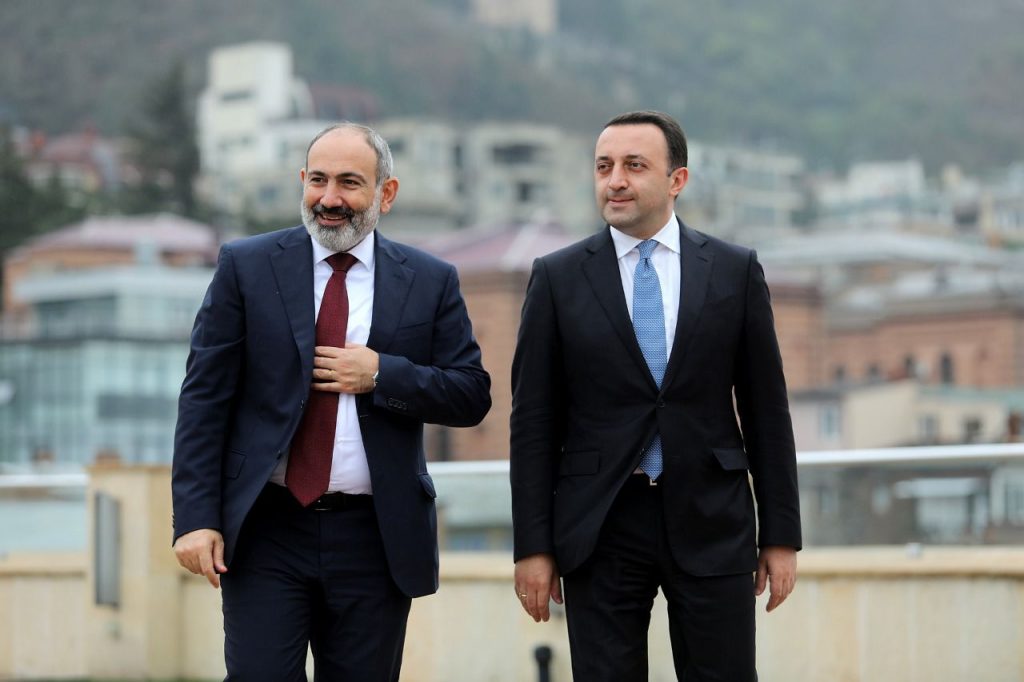 Georgian PM to commit to active mediation towards confidence building between Armenia-Azerbaijan
Georgia attaches "enormous importance" to Armenia's political and economic stability, as "it is tied directly to the stability of our country and the region in general," said Georgian Prime Minister Irakli Garibashvili at today's joint press conference with Armenian colleague Nikol Pashinyan.
Garibashvili reassured his full commitment to continuing active mediation toward confidence-building, "something very important to us as the cornerstone of our further cooperation."
"I would encapsulate this common regional goal in three words: peace, stability, and prosperity, something that binds us, all three countries of the region, together," said Garibashvili, pledging Georgia has always been a "staunch advocate of peaceful cooperation and coexistence in the South Caucasus."
"And we proved it in deed not long ago. A few months ago, we had an opportunity-namely through my mediation and direct involvement and commitment from Mister Prime Minister, and through the efforts of the President of Azerbaijan-and we, our three countries and their leaders, succeeded in achieving an agreement on releasing Armenian POWs for them to return to their homes, and providing Azerbaijan with important documentation, namely maps. This successful precedent bolsters our optimism concerning our ability to do more," PM asserted.
Head of the government vowed to be open to new ideas for cooperation, new projects. During the meeting with his Armenian colleague, issues related to economy, trade, transport, and connectivity, tourism, energy, culture, and education were in focus.
Alluding to the "numerous conflicts raging in the course of the past three decades in the region, with some of them still unresolved," Georgian PM says "our common vision and effort must be dedicated to the region's gradual transformation into a place of new opportunities, development, and peace," Garibashvili underscored.
Armenian PM, on his part, believes "mutual support in tapping into opportunities is the formula that will make risk management more feasible and accessible for us."
Pashinyan thanked Garibashvili for his support in the return of 15 Armenian POWs in June and stressed that "unfortunately, there are numerous conflicts and threats in our region. We are trying to engage in dialogue and help each other, focusing on available opportunities."
Armenian PM noted that "when it comes to our relations, it is crucial for our countries to speak up and declare commitment to democratic values."
He also mentioned the large Armenian diaspora in Georgia which is "vital for our relations, and we believe that Georgian Armenians, as full citizens of Georgia, will continue supporting Georgia's unity and playing an important role in Georgia's development," Pashinyan stated.