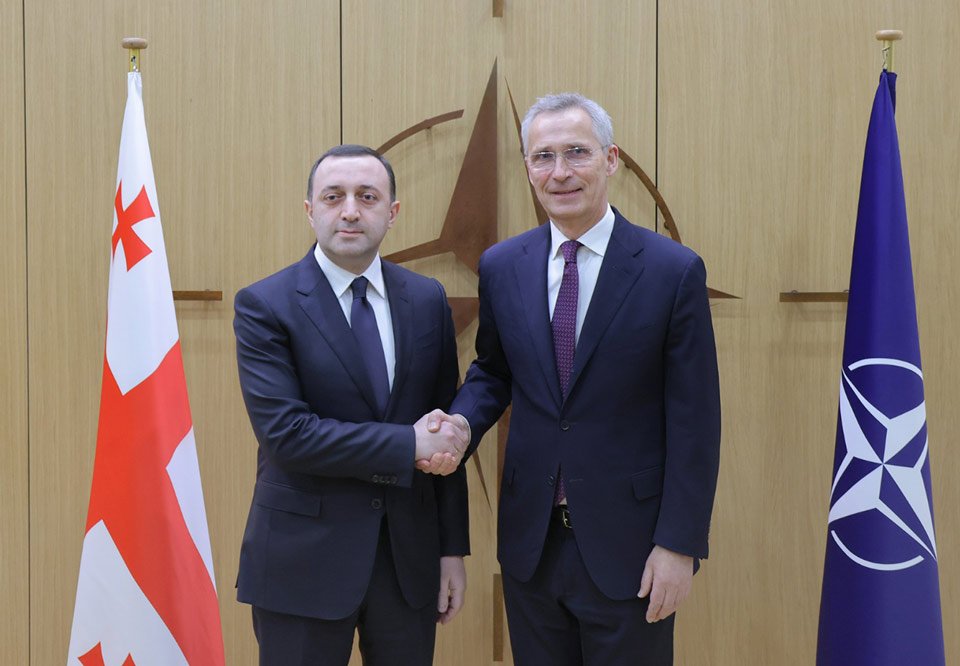 Georgian PM, NATO Chief discuss dynamic of Georgia's Euro-Atlantic integration
Georgian Prime Minister Irakli Garibashvili met with Jens Stoltenberg, NATO Secretary General, within the scope of his visit to Brussels.
According to Government Administration,  the parties discussed the dynamic of Georgia's Euro-Atlantic integration and the busy bilateral cooperation agenda.
The conversation also touched on the dire security situation in the region and the ongoing war in Ukraine. The Secretary General of the Alliance expressed NATO's firm support for Georgia's sovereignty and territorial integrity.
The Prime Minister of Georgia underlined that NATO-Georgia cooperation is one of the top priorities. For his part, the Secretary General of NATO reassured the Prime Minister of the Alliance's firm support.
The upcoming NATO Summit in Vilnius was also reviewed at the meeting.
The parties expressed hope that Georgia's progress and aspirations will be duly reflected in the Alliance's future decision in terms of both the country's political support and the strengthening of its practical capabilities.
The parties pointed out that Georgia, as a NATO aspirant country, has always been one of the Alliance's most reliable and capable partners that has made a tremendous contribution to the strengthening of shared Euro-Atlantic security. It was also noted that Georgia, with assistance and support from the Allies, has considerably enhanced its defense capabilities.
The parties discussed the importance of Black Sea security and Georgia's role in this regard.