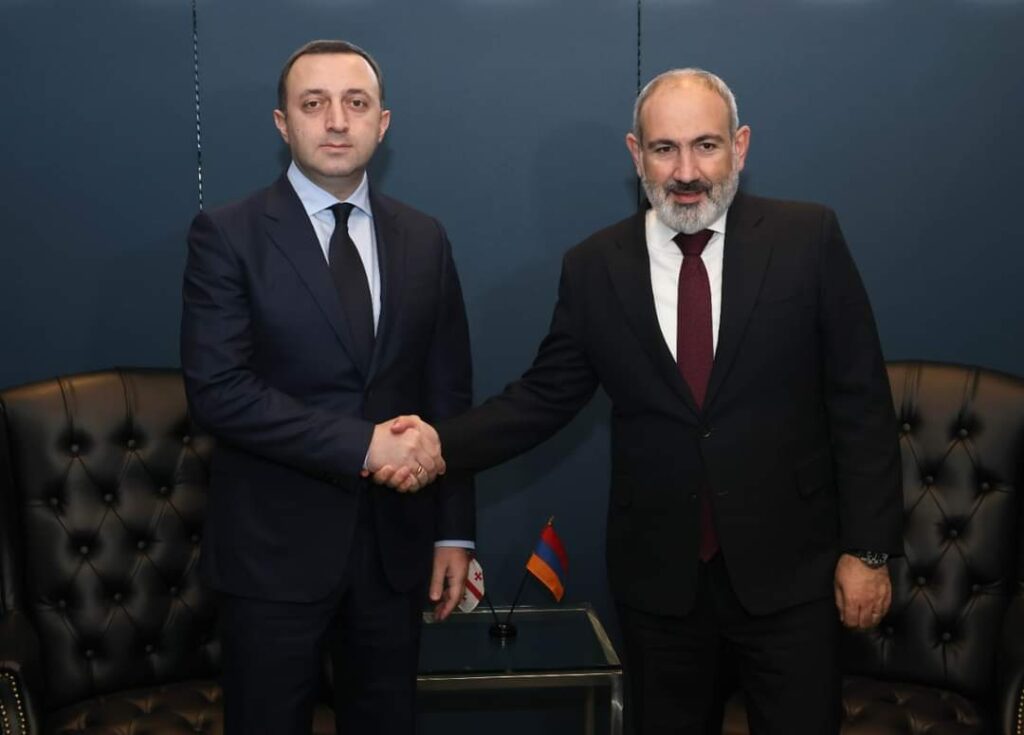 Georgian PM meets his Armenian counterpart in NY
Georgian Prime Minister Irakli Garibashvili met his Armenian counterpart Nikol Pashinyan in New York, within the framework of the UN General Assembly.
Georgian and Armenian PMs discussed Georgia-Armenia cooperation key issues as per the agenda. They spoke about the situation in the South Caucasus and stressed the significance of peaceful resolution of conflicts.
PM Garibashvili expressed readiness to act as a mediator to contribute to the peace and stability in the region and beyond.
"Had a very good meeting with Nikol Pashinyan to discuss Georgia –Armenia relations, along with critical importance of peace and stability for our region and beyond. South Caucasus region should become region of opportunities," Irakli Garibashvili tweeted.
Had a very good meeting w/ @NikolPashinyan to discuss 🇬🇪-🇦🇲relations, along w/ critical importance of peace & stability for our region & beyond. South Caucasus region should become region of opportunities. pic.twitter.com/cbUaLqXcpB

— Irakli Garibashvili (@GharibashviliGe) September 23, 2022