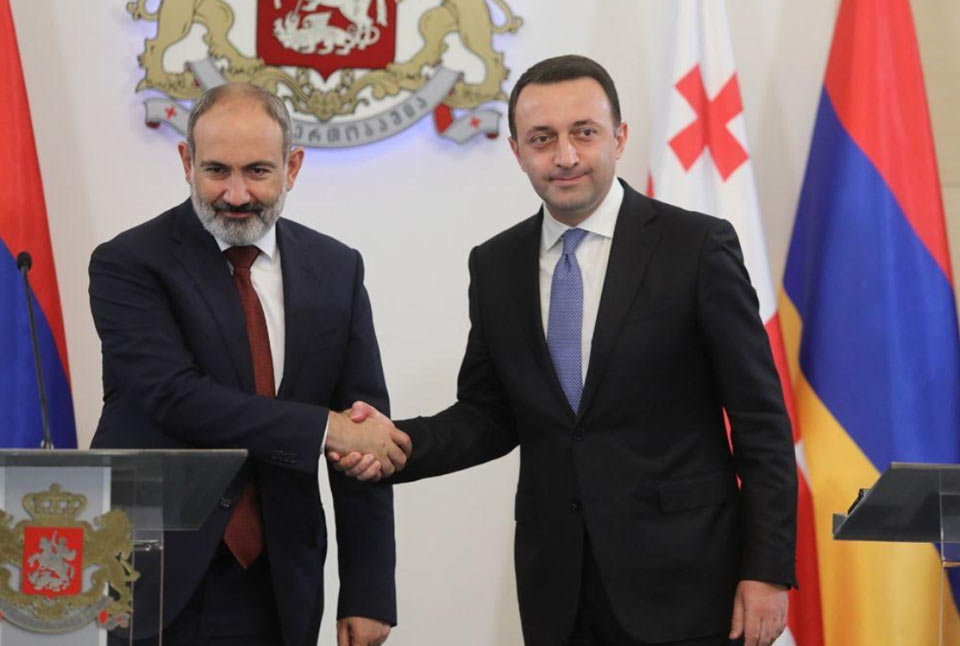 Georgian PM meets Armenian colleague
Today, Georgian Prime Minister Irakli Garibashvili held a face-to-face meeting with his Armenian counterpart Nikol Pashinyan.
Georgian PM congratulated his colleague "with a convincing victory in the parliamentary elections of Armenia," stressing that Nikol Pashinyan "will bring success and development to Armenia and the Armenian people."
Armenian PM expressed gratitude to his hosting colleague for the invitation and warm welcome in Georgia, thereby noting that it is a good opportunity to discuss regional and bilateral relations.
"It has always been my great honor and pleasure to visit the capital city of Georgia – Tbilisi. It is a good opportunity to discuss regional and bilateral relations. I am thrilled that our nations and governments have close relations and I remain confident that this meeting will further deepen and improve the quality of this interaction" stated Nikol Pashinyan.
The face-to-face meeting was followed by the extended one, engaging the Cabinet members from both countries. The significance of cooperation existing between Georgia and Armenia was highlighted in the areas of trade and economy, transport, logistics, arts, and culture, the press statement read.
According to the press statement, dignitaries spoke about the successful mediation of PM Garibashvili, which resulted in the release of 15 Armenian citizens in exchange for the important mined land maps handed over to Azerbaijan. Nikol Pashinyan expressed his gratitude to Irakli Garibashvili for his personal contribution in the process of mediation.
Following the meeting, PM Pashinyan paid homage at the Heroes Square in the capital of Tbilisi.