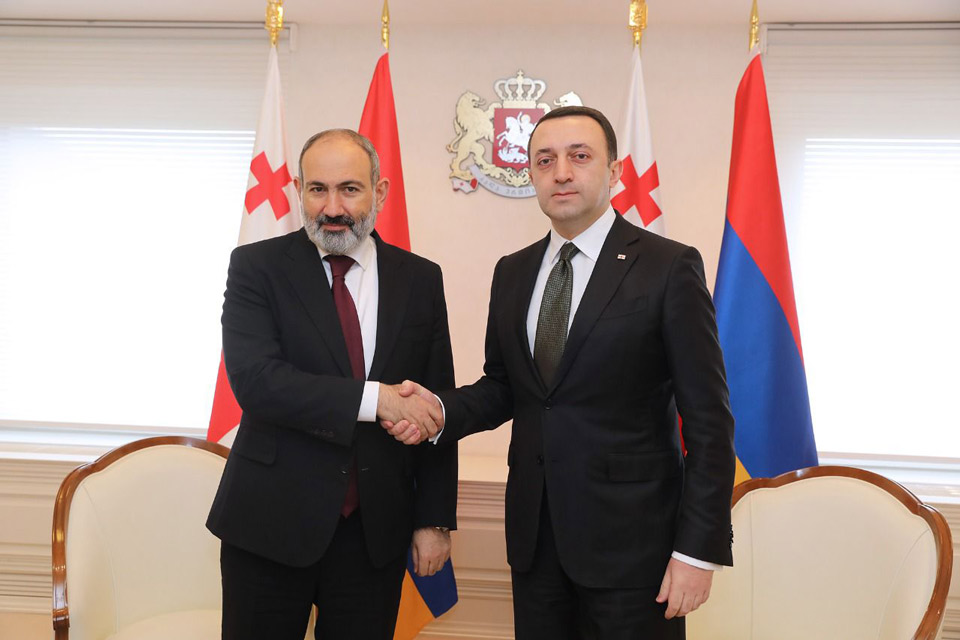 Georgian PM meets Armenian colleague
Georgian Prime Minister Irakli Garibashvili met with his Armenian colleague Nikol Pashinyan on Monday.
PM Garibashvili said, "interaction between our people has a long history, similar to the political and economic relations existing between Georgia and Armenia."
Georgian PM stressed the significance of the visit paid by his Armenian colleague in relation with the Inter-Governmental Economic Cooperation Commission, thereby noting that this format was resumed after a gap of several years with a personal engagement of Nikol Pashinyan, which again evidences the productive cooperation advanced to the highest – Prime Ministerial – level.
It was also noted at the meeting that the Inter-Governmental Commission facilitates the advancement of economic and political ties between Georgia and Armenia.
Dignitaries focused their discussions on the current situation in the region and the significance of joint efforts in addressing the current challenges.
Irakli Garibashvili noted that Peaceful Neighbourhood Initiative voiced at the General Assembly of the United Nations (UNGA) is aimed at the stimulation of peace and stability in the region, as democratic development, strong public institutions, open and transparent governance, economic progress can only be achieved in the conditions of peace and regional stability.
Face to face meeting of the Georgian and Armenian Prime Ministers was held at the Government Administration prior to the meeting of the Inter-Governmental Economic Cooperation Council.