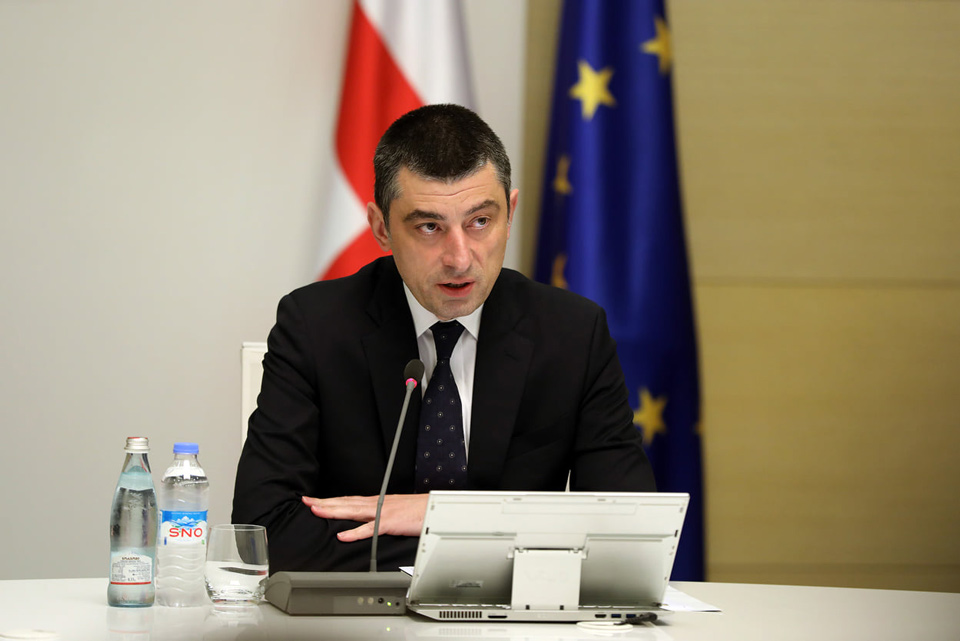 Georgian PM expresses condolences over the tragic death of Luka Siradze
Georgian Prime Minister Giorgi Gakharia expresses condolences over the tragic death of 15-year-old Luka Siradze and releases the following statement.
Firstly, I state with all assuredness that severe punishment will be imposed on everyone, regardless of rank or office, implicated in any offense by the State Inspector's Service-an independent investigative body the creation of which we have supported.

Most importantly, we all must do everything to answer every question that may possibly arise in relation to this case. The investigation conducted by said investigative body must answer each and every question regarding this incident, which is why I am instructing the Ministries of Interior and Education fully to cooperate throughout the investigation, which will be open and transparent.

As for the challenges facing the areas of juvenile justice, education, and healthcare: Although, in recent years, we have taken a number of steps in this direction in order to improve legislation and practices, problems accumulated throughout the years persist. There remain practical challenges due, in some cases, to the absence of relevant services or an environment suitable for children, and to a lack of qualification among the participants of this process, in others.

We all, society as a whole, are responsible to Luka Siradze and his family for minimizing long-standing systemic gaps. Therefore, I instruct:

• The Interior Ministry to take immediate action in order to put in place an investigative environment suitable for adolescents, ensure the relevant specialization and scrupulous criteria-based selection of detectives and managers working with adolescents, and to carry out their ongoing retraining and monitoring.
• The Ministries of Health and Education immediately to define a concrete timetable and plan for eliminating systemic gaps, and to present it within a week.
• The Ministry of Justice to produce a legislative vision of possibilities for providing additional guarantees for the protection of the rights of children in relations with the state.

The Government of Georgia assumes full responsibility for expediting the reform in this direction and for finalizing it in the shortest possible period, also for the coordination and transparent implementation of the process, with the engagement of professionals working on juvenile issues and all relevant actors. To that end, we are counting on support from our international partners.

Any attempt to use this tragedy for political purposes is unacceptable. Everyone must maximally cooperate toward the investigation.
A 15-year-old juvenile, who was injured when attempting to commit suicide, died in a hospital on December 17. Iashvili Children's Clinic confirmed information to Georgian First Channel. Doctors said the teenager's condition was severe and he was attached to the artificial breathing device. Foreign invited doctors were also involved in the treatment.
The teenager jumped from the 9th floor of a block of apartments in Dighomi district of Tbilisi on December 12. The incident was preceded by a conflict at Green School. The juvenile was questioned by the police.
The lawyer claims that his defendant was subjected to psychological pressure during questioning. He said that law enforcers were forcing the teenager to admit to having committed hooliganism.
An investigation into the case is ongoing.