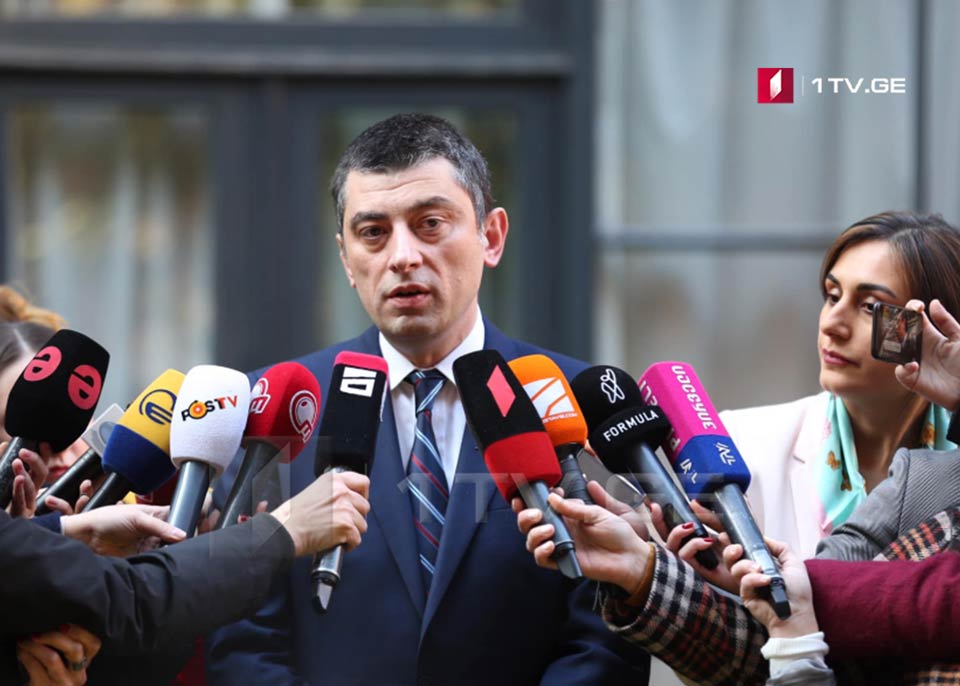 Georgian PM comments on the President`s speech
Georgian Prime Minister Giorgi Gakharia has commented on the speech of Georgian President Salome Zurabishvili regarding the army.
Gakharia emphasized the strength of the Georgian army and noted that its fighting efficiency is increasing daily.
'Our soldiers are fighting to put terrorism in its place and we, unfortunately, have five wounded soldiers today. Certainly, this directly indicates the strength of the Georgian army and its future.

We should all apologize to the Georgian army. First of all, we have to not the heads for the heroism our soldiers showing every day. One of the examples we have seen today.

I want to wish them health and as much victory as possible,' Giorgi Gakharia said.
The Administration of the President of Georgia has released a statement earlier today stressing that Salome Zurabishvili's words about the Georgian Army were distorted and interpreted without context.
'The speech of the President of Georgia has been distorted once again and taken out of the context.

The President's speech was dedicated to Georgia's national ideology, culture, empowerment of science and meant to hold an important position in the world via our culture. In this sense, we can conquer the world with the culture.

The President reiterated that this had nothing to do with Georgia's defense forces and their dignity.

Spreading such a false interpretation is not only an attempt to discredit the president, but it primarily damages the country's interests and security,' the statement reads.
Regarding the President`s speech, Movement Lelo called on the president of Georgia to make an apology. The leaders of Lelo claim that the president has insulted the fallen heroes for Georgia's territorial integrity, as well as, acting and future soldiers.
Soon after Lelo`s statement, Irakli Sesiashvili, Chairman of the Parliamentary Defense and Security Committee said that everyone should be more cautious when talking about soldiers.
The context of the President's statement was compared to the education or culture, it doesn't matter, we need more caution,' Sesiashvili stated.
The president of Georgia Salome Zurabishvili hosted the scientific community at the Orbeliani Palace yesterday. As Salome Zurabishvili said in her speech, Georgia has neither army, no weapons, and will not have in the future.
'We have no army, no weapons, and will not have in the future, too. We do not have the great economic potential to conquer the region, but we have a very powerful weapon, called knowledge, science and culture. The region is very rich in this regard. Everything has to start with believing in ourselves,' President  said.