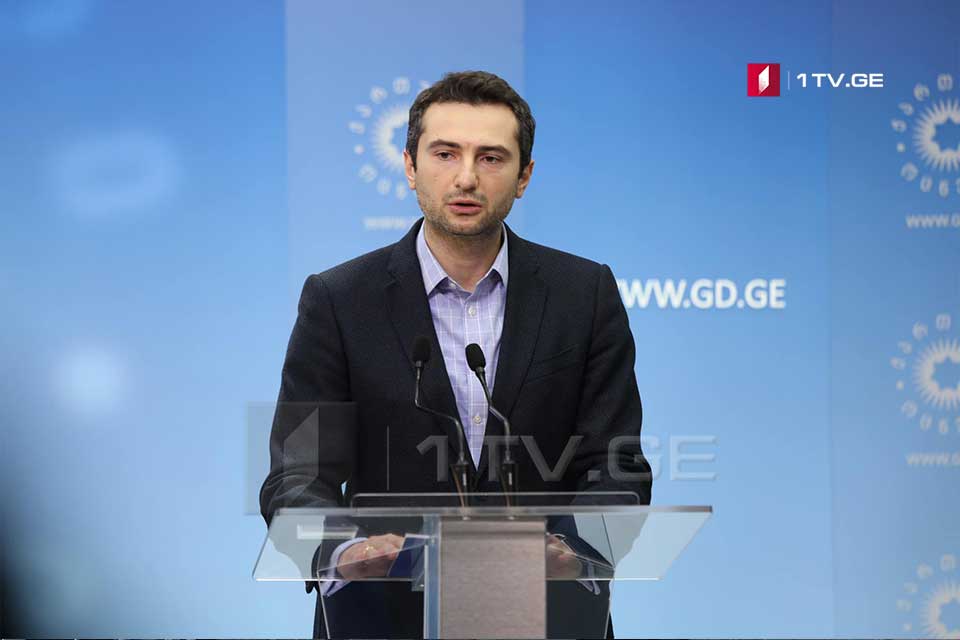 Georgian Parliament Vice-Speaker: EP resolution proves support for Georgia
Georgian Parliament Vice-Speaker Kakha Kutchava echoed the awaiting a vote European Parliament (EP) resolution on the common security and defense policy implementation.
"The report embodies clear messages about the occupied territories of Georgia and calls on Russia to fulfill its obligations," Kutchava noted.pol
"It is another proof of our partners' support. Such resolutions ensure to force Russia to abide by a commitment and de-occupy the country," Vice-Speaker stressed.
Kakha Kutchava also resonated with Antony Blinken's statement regarding NATO enlargement.
President-elect Joe Biden's nominee for US Secretary of State, Antony Blinken, said: "If a country like Georgia can meet the requirements of membership, and if it can contribute to Atlantic security, yes, the door should remain open."
Kutchava said, "Georgia is very close to NATO membership."
"The message that NATO door is open if Georgia fulfills its requirements has paramount importance. I hope there will be a meeting of minds between us and Georgia will finally join NATO under Joe Biden Administration," Kutchava added.