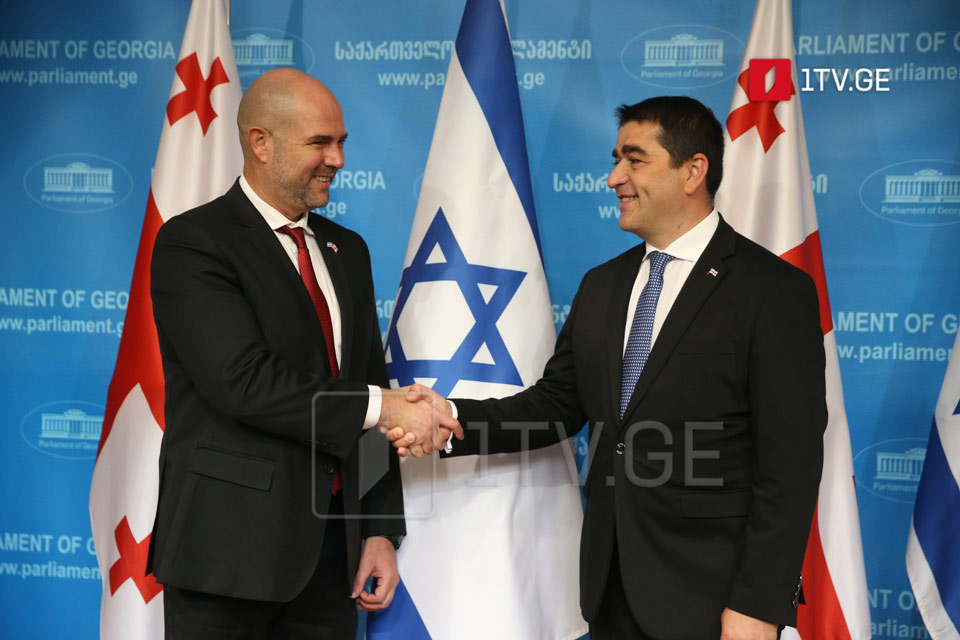 Georgian Parliament Speaker meets Israeli counterpart
The Georgian Parliament Speaker, Shalva Papuashvili, expressed his appreciation for the visit of Amir Ohana, the Speaker of the Israeli Knesset, as a continuation of the positive dynamics in the two countries' relations. He highlighted the strong and enduring friendship between the Georgian and Jewish people, dating back over 26 centuries, which provides a solid foundation for fruitful and multidimensional cooperation.
"The Georgian and Jewish peoples share a 26-century-old friendship, a strong bond that forms a robust foundation for fostering productive and multidimensional cooperation between Georgia and the State of Israel.
We sincerely appreciate this visit and the intense dialogue, particularly in the complex and challenging geopolitical environment.
We extend our gratitude to the State of Israel for its unwavering support of Georgia's sovereignty and territorial integrity, as well as its commitment to a non-recognition policy concerning the occupied regions.
We warmly welcome the increasing frequency of high-level visits between our nations in recent times. The successful visits of Georgia's Prime Minister, Irakli Garibashvili, and the Minister of Foreign Affairs, Ilia Darchiashvili, to Israel have been particularly significant.
Mr. Ohana's visit is a continuation of this positive dynamic, and we believe it will significantly contribute to further strengthening the ties between our countries", said Shalva Papuashvili.
Speaker Papuashvili mentioned the strong ties between their legislatures, particularly at the level of friendship groups, and the potential for further deepening cooperation in various fields, such as the economy, tourism, culture, and security.
The Speaker also mentioned the prospect of beginning negotiations for a free trade agreement in 2024, which would enhance opportunities in the relationship between the two nations.