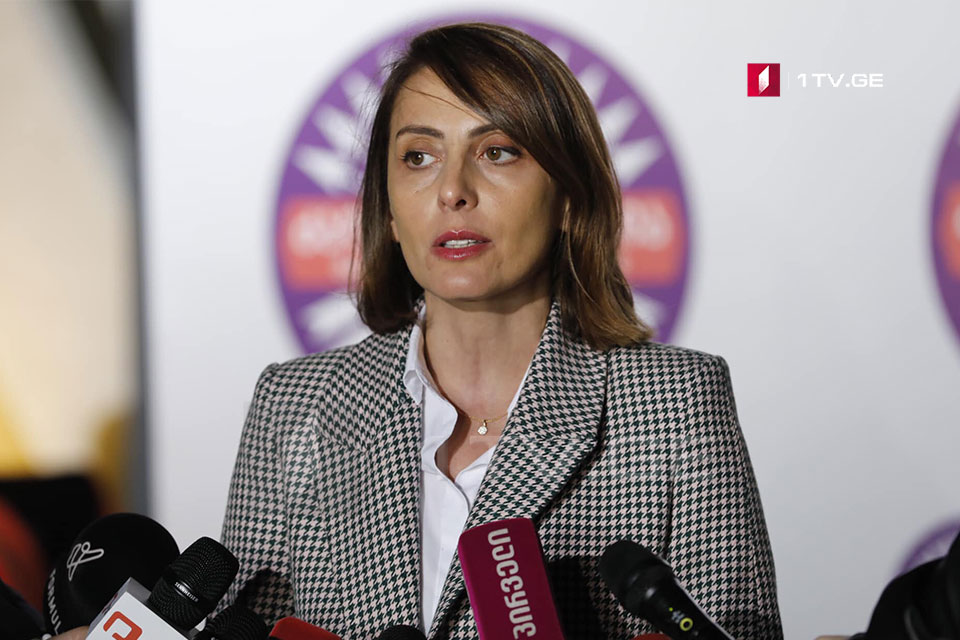 Georgian opposition continue struggle, UNM faction chairperson says
Georgian opposition will not stop the struggle, said Khatia Dekanoidze, Chairperson of the United National Movement (UNM) parliamentary faction, in response to the parliament-scheduled vote to terminate MP mandates to three opposition lawmakers.
At the news briefing, Dekanoidze said that the Georgian Dream (GD) party tries to weaken the opposition but doing so, it demonstrates fear of losing power in representative bodies, including Zugdidi, Tsalenjikha, Batumi and Rustavi City Assemblies.
According to Khatia Dekanoidze, the GD is also afraid of the Interim Inquiry Commission in the ex-president Mikheil Saakashvili's inhuman treatment case.
"We, our party and the faction National Movement – Power is in Unity, believe that the stripping off these mandates means carrying on with political judiciary," Dekanoidze said.
Georgian parliament will make the final decision on termination of MP mandates to three opposition lawmakers, Elene Khoshtaria (Droa leader), Shalva Natelashvili (Labor Party leader) and Badri Japaridze (Lelo leader), during the plenary sitting on February 15.
The court indictment is the reason in Badri Japaridze's case, while Elene Khoshtaria and Shalva Natelashvili are accused of nonattendance to sittings. Earlier, the Procedural Affairs Committee greenlit termination of MP mandates to all three opposition lawmakers.