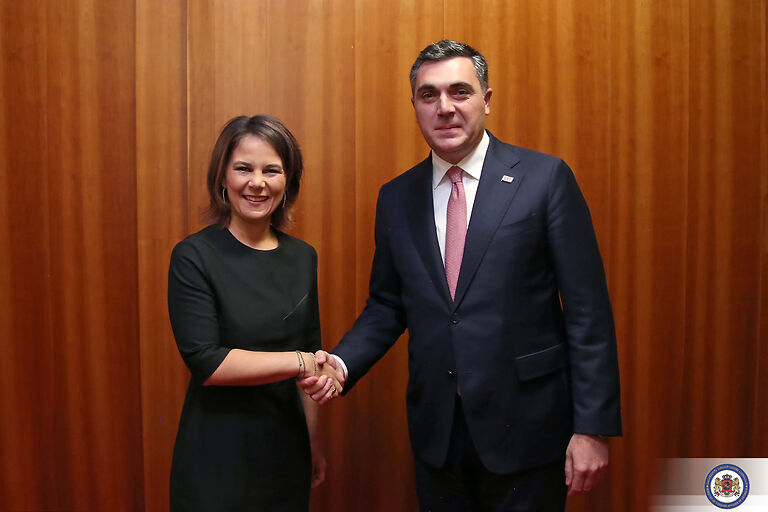 Georgian FM meets German counterpart in Berlin
In Berlin, Georgian Foreign Minister Ilia Darchiashvili met with the German Federal Minister for Foreign Affairs, Annalena Baerbock.
The two ministers welcomed the Georgian PM's planned visit to Berlin, stressing various high-level visits would further strengthen Georgia-Germany partnership relations.
As a leading country in the EU and NATO, Germany has a unique role to play in Georgia's geopolitical situation, the dignitaries underlined. Ilia Darchiashvili thanked his German counterpart for support of Georgia's territorial integrity and Euro-Atlantic integration aspiration.
The ministers also stressed Georgia's participation in ITB Berlin 2023 fair would deepen cultural ties and help to attract more tourists. Georgian FM invited his German colleague to Georgia.