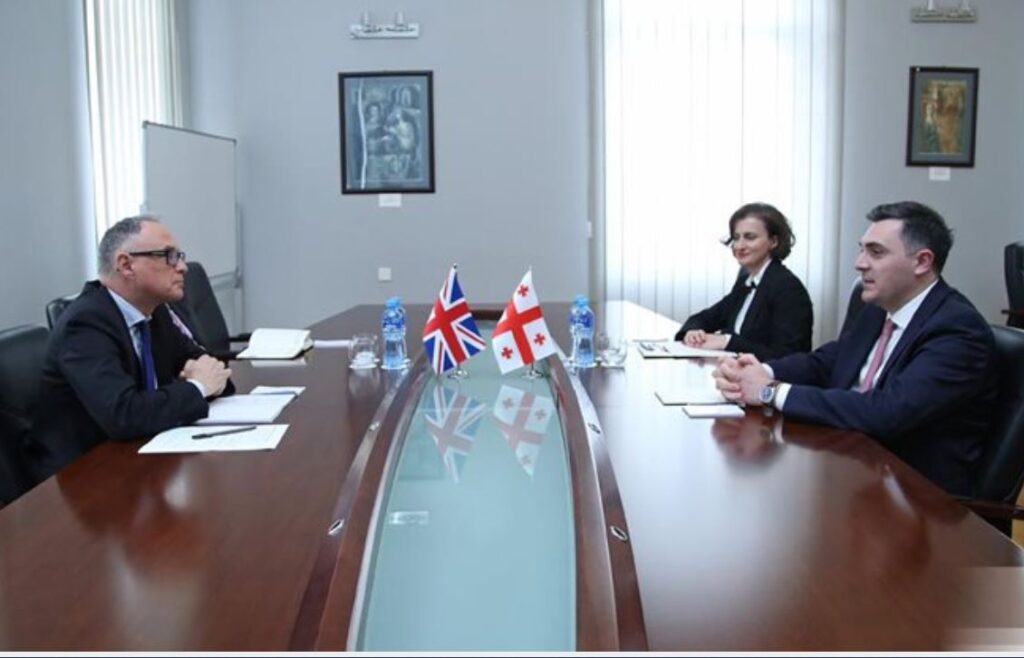 Georgian FM meets British Ambassador
Georgian Foreign Minister Ilia Darchiashvili Tuesday met with British Ambassador to Georgia Mark Clayton, Georgian MFA has said.
During the meeting, the parties praised Georgia-the UK strategic partnership, and highlighted the 30th anniversary of the reestablishment of diplomatic relations between the countries, marked this year.
British Ambassador said that despite the Brexit, the United Kingdom remains a supporter of Georgia's European aspirations. The British diplomat reaffirmed his unconditional support for Georgia's sovereignty and territorial integrity, as well as the UK's role in bringing Georgia closer to NATO standards and facilitating Georgia's NATO integration process, Georgian MFA noted.
Pleased to meet FM Ilia Darchiashvili to congratulate him on his appointment yesterday. On the 30th anniversary of the re-establishment of UK-Georgia relations, our ties are stronger and deeper than ever. @iliadarch @MFAgovge @UKinGeorgia pic.twitter.com/9VZWlpAp36

— Mark Clayton (@MarkClaytonFCDO) May 4, 2022