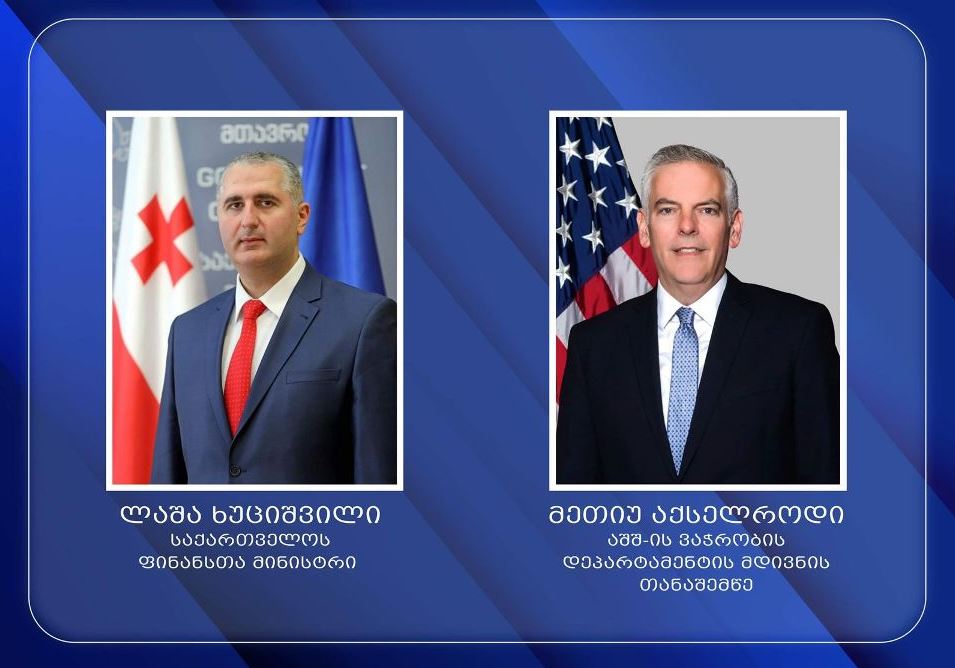 Georgian Finance Minister meets US Assistant Secretary
Lasha Khutsishvili, Georgian Finance Minister, met Matthew Axelrod, Assistant Secretary for Export Enforcement, within the framework of his US visit.
At the meeting, the Finance Minister and the Assistant Secretary spoke about Georgia-US trade-economic relations, customs control mechanisms, and enforcement of international sanctions by Georgia.
The sides accentuated the significance of strengthening transport, trade and logistic opportunities that would contribute to Georgia's EU integration.
Georgian Ambassador to the US David Zalkaliani and Deputy Finance Ministers attended the meeting.