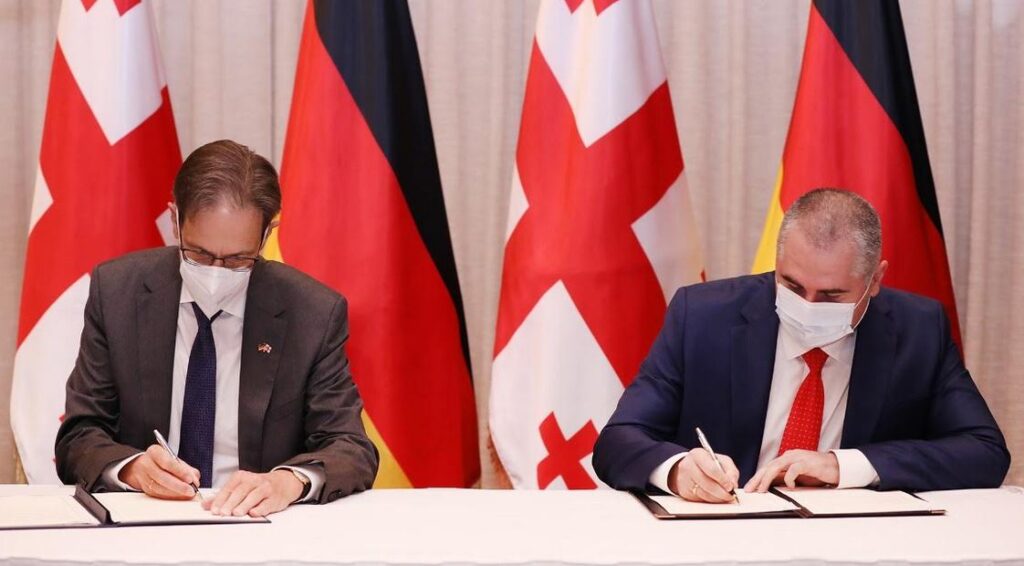 Georgian Finance Minister, German Ambassador sign financial cooperation agreement
Georgian Finance Minister Lasha Khutsishvili and German Ambassador to Georgia Hubert Knirsch signed an agreement on financial cooperation between the governments of Georgia and the German Federal Republic.
The agreement envisages allocation of an additional EUR 5,2 million grant to Georgia by Germany for the project "Biodiversity and Sustainable Local Development – Georgia." The total value of the grant makes EUR 23,7 million.
Lasha Khutsishvili thanked the German Ambassador for funding significant projects and helping Georgia to deepen relations with Europe.