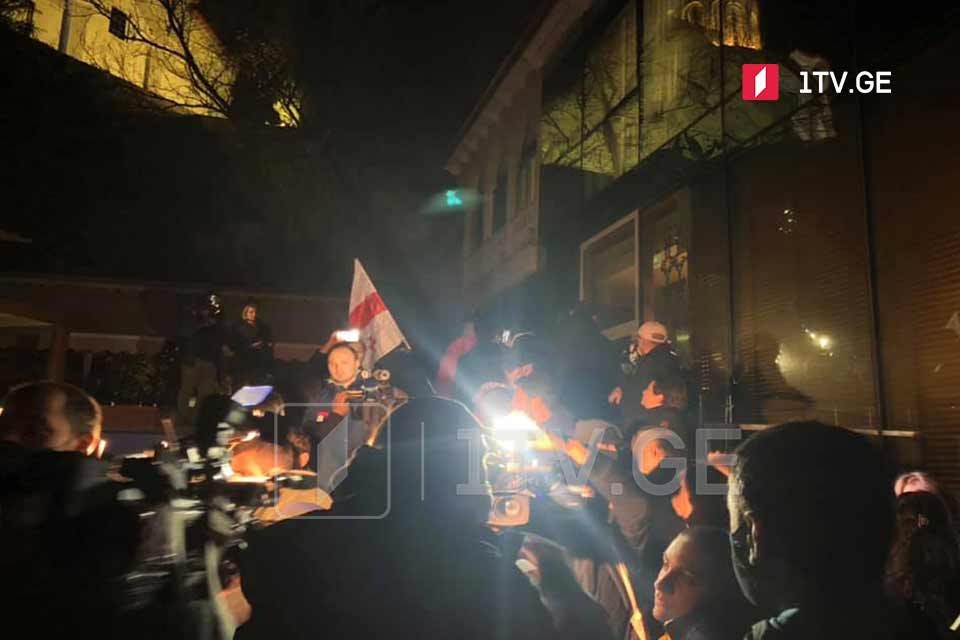 Georgian civil activists protest against Russian journalist Vladimir Pozner visiting Tbilisi
Representatives of the Sirtskhvilia (Shame) movement and representatives of the European Georgia, United National Movement and Lelo opposition parties protest against the arrival of Russian journalist Vladimir Pozner in Georgia. Vladimir Pozner and his guests allegedly arrived in Tbilisi for a birthday party. Rally participants insist that Pozner and his guests violated the travel restrictions.
The protesters rally in the yard of the Vinotel hotel in the centre of the Georgian capital Tbilisi. They hold posters that read Abkhazia is Georgia. According to the demonstrators, the entry of a person who does not recognize the territorial integrity and says that Abkhazia is not the territory of Georgia is inadmissible.
Leader of the Droa political movement Elene Khoshtaria, who joined the protest, declares Pozner's birthday can not be a holiday in this country since he does not recognize Georgia's territorial integrity.
A large number of law enforcers is on the spot. According to them, the police have entered the hotel and will take legal action.
Meantime, the Ministry of Interior issued a statement that reads that Vladimir Pozner is a citizen of the United States and did not violate the Law on Occupation.
"The mentioned person is a US citizen. He did not violate the law on occupation. He has visited Georgia many times. As for the other accompanying individuals, they entered the country following the government decree. Some of them had Covid-passports, others negative PCR test results," the Ministry of Internal Affairs said.