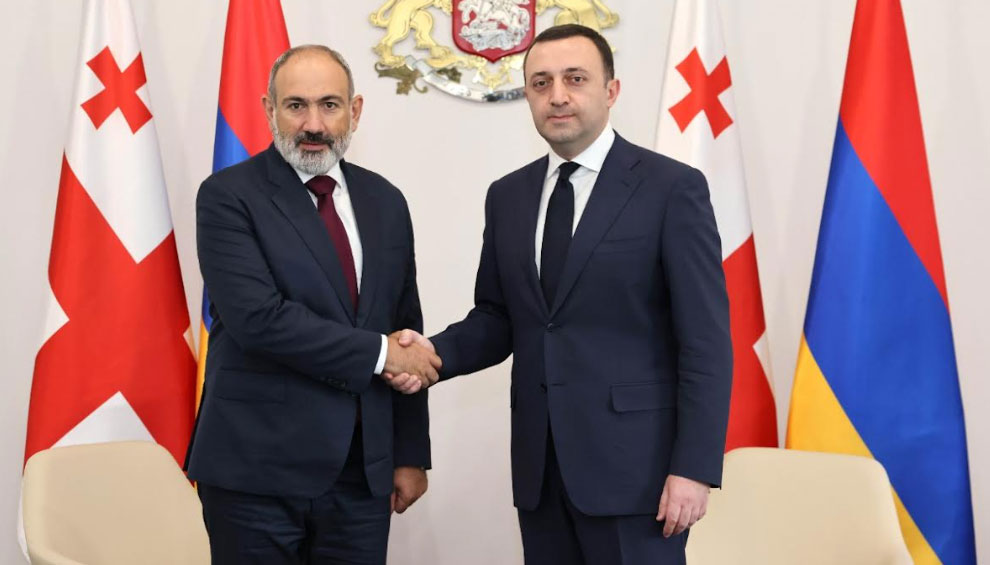 Georgian, Armenian PMs meet
Georgian and Armenian Prime Ministers Irakli Garibashvili and Nikol Pashinyan met face to face on Friday.
The Prime Ministers of Georgia and Armenia discussed the main issues on the agenda of cooperation between the two countries among them in trade-economic, transport, logistics and culture spheres. They accentuated the significance of tight partnership and friendly relations deepening.
Irakli Garibashvili and Nikol Pashinyan also discussed the situation in the region. Georgia's role and efforts in promotion of peace and stability was noted stressing the importance of the meeting held between the Armenian and Azerbaijani Foreign Ministers in Tbilisi.