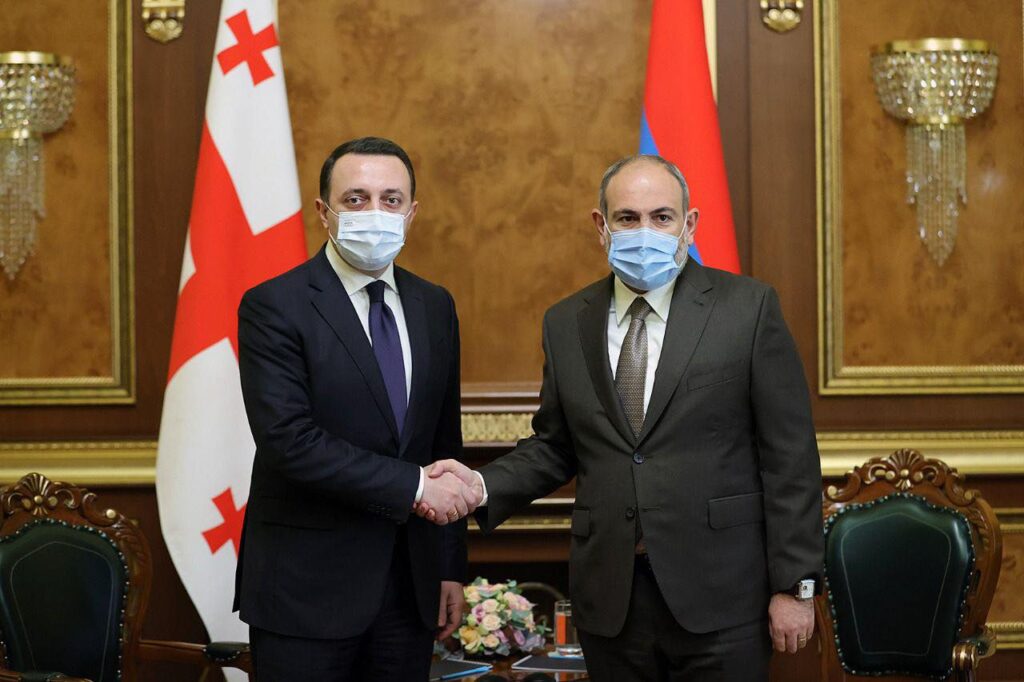 Georgian, Armenian PMs meet in Yerevan
Georgian Prime Minister Irakli Garibashvili is holding a working visit to Armenia.
Today, as part of this visit, the Head of the Georgian Government met with his Armenian counterpart, Nikol Pashinyan.
Armenian PM reiterated to Irakli Garibashvili and the Georgian people his condolences over the deaths caused by the recent collapse of a residential building in Batumi.
The parties discussed the Peaceful Neighborhood Initiative for the South Caucasus proposed by Georgian Prime Minister Irakli Garibashvili in the UN and designed to ensure peace and stability in the region.
The meeting emphasized that the new peace format will foster discussions on the prospects of the peaceful neighborhood initiative that will engage international partners alongside the South Caucasus states.
During the meeting, Georgian PM reaffirmed Georgia's commitment to continuing its active role as a mediator in order to secure peace and stability and ensure the region's gradual transformation into a place of new opportunities, development, and peace.
The Prime Ministers of the two countries also discussed important issues on the bilateral cooperation agenda, revisiting every aspect brought up during Nikol Pashinyan's recent official visit to Tbilisi.