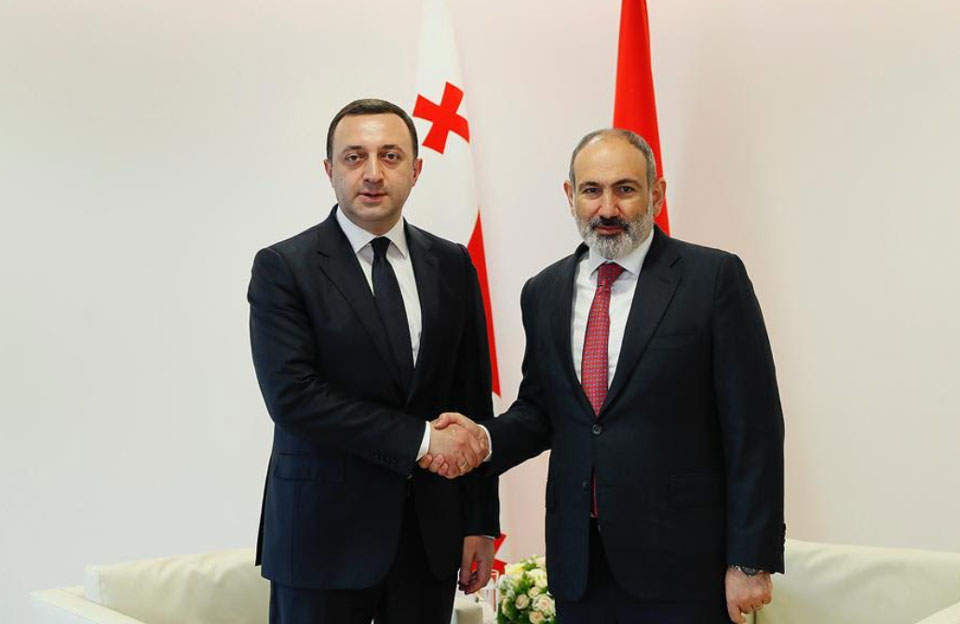 Georgian, Armenian PMs meet in Yerevan
Prime Minister Irakli Garibashvili pays a one-day working visit to Armenia together with members of the Georgian government at the invitation of the Prime Minister of Armenia Nikol Pashinyan.
Within the framework of the visit, Irakli Garibashvili held a working meeting with Nikol Pashinyan and discussed the political and economic relations between Georgia and Armenia.
They also spoke about the fruitful cooperation in the areas of trade, economic, transport, logistics and culture between the two countries.
"The sides focused on the situation in the region and the importance of joint efforts to address the existing challenges. They also expressed readiness for future cooperation between the two countries and the deepening of the existing close and friendly relations," the PM's Press Service said in the statement.