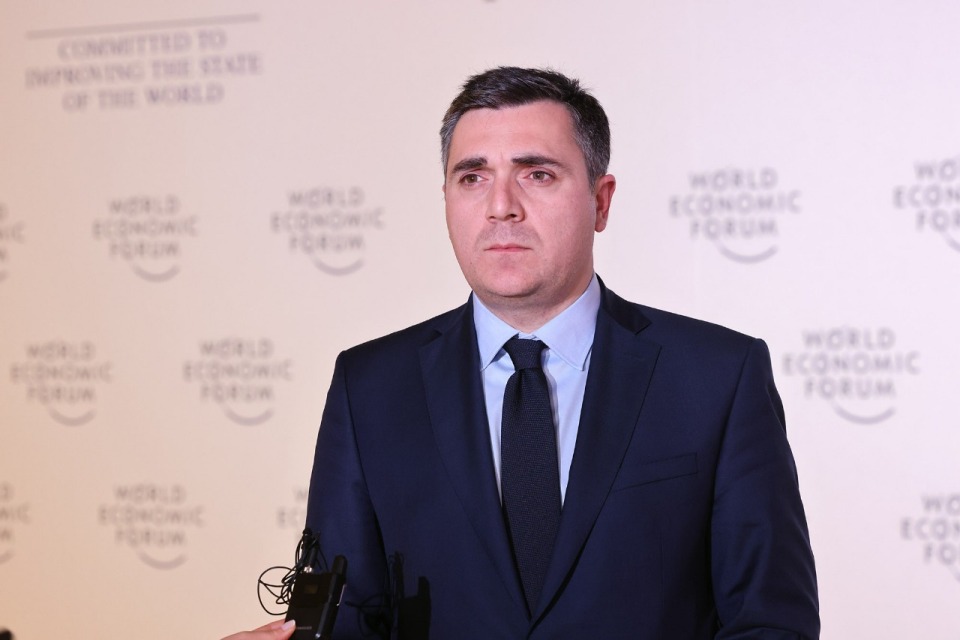 Georgia should receive tangible results from PM's meetings, FM says
Georgian Foreign Minister Ilia Darchiashvili said Prime Minister Irakli Garibashvili was holding meetings with executives of leading and large international companies in Davos that would likely end in tangible results for the country.
"The World Economic Forum has two main significances. On the one hand, this platform provides the opportunity for political meetings, which the PM holds with his colleagues. This allows for intensifying bilateral relations with our partners.
On the other hand, it is the economic dimension. Large international business companies are represented in Davos seeking new opportunities to make investments, and the PM holds interesting meetings in this direction.
I believe it is high time for the PM to speak to the leading international companies. I am sure Georgia will get tangible results due to this communication and meetings," Ilia Darchiashvili said.
Accompanied by a delegation, the Georgian Prime Minister participates in the annual World Economic Forum in Davos, Switzerland. Within the scope of the visit, the Head of Government holds high-level bilateral meetings both with global leaders and the executives of large international companies.