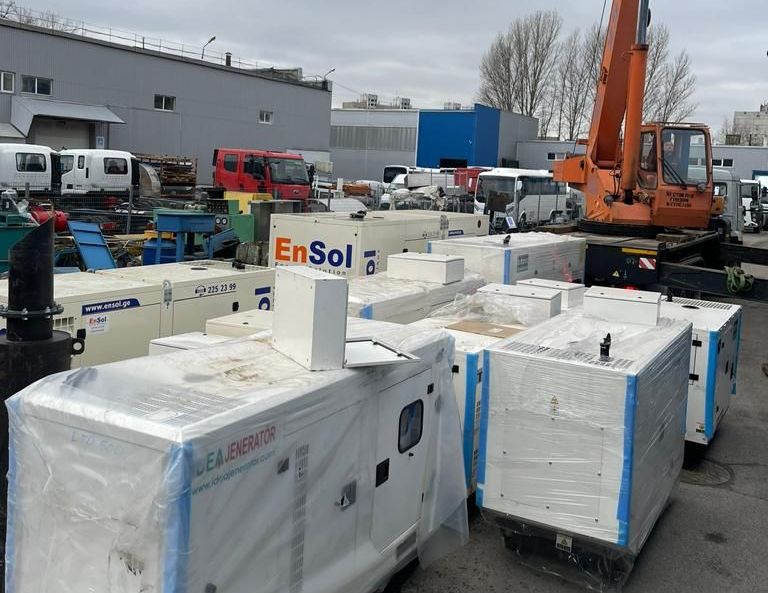 Georgia-donated power generators delivered to Ukraine
Twenty-five high-power generators donated to Ukraine on the instruction of Georgian Prime Minister Irakli Garibashvili were delivered in Kyiv, the Ministry of Economy and Sustainable Development reported.
Through the effort of the Georgian Embassy in Ukraine, the generators were distributed to Kharkiv, Lviv, and other regions. They will allow Ukrainian hospitals, eateries, and other primary facilities to function in the case of an emergency.
Georgia supplied Ukraine with 25 high-power generators at the instruction of Prime Minister Irakli Garibashvili on December 21.