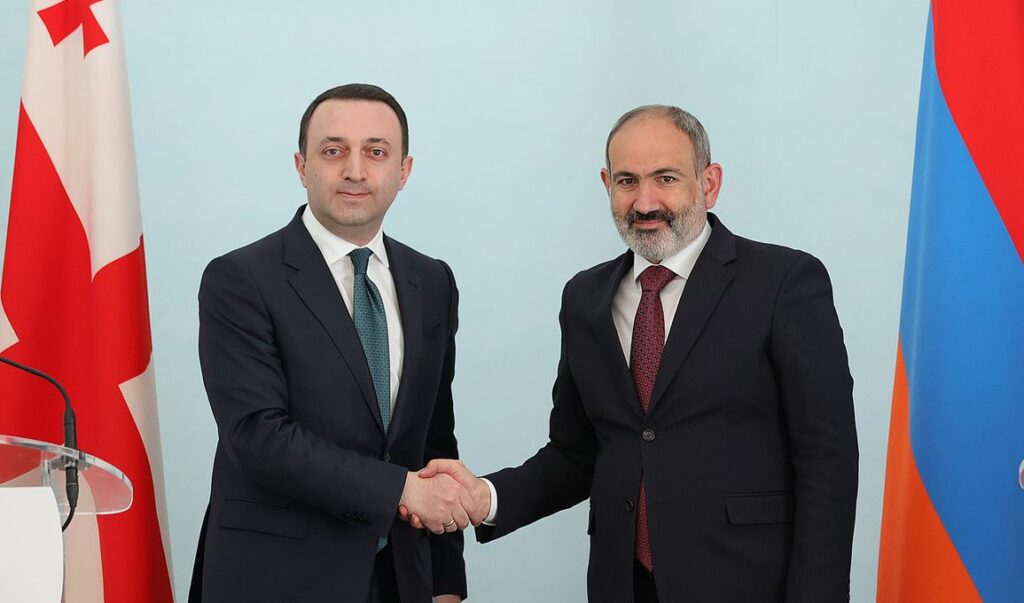 Georgia-Armenia Intergovernmental Commission meets in Tbilisi
Georgia-Armenia Intergovernmental Commission meets in Tbilisi The sitting of the Georgia-Armenia Intergovernmental Commission on Economic Cooperation is underway in Tbilisi with the participation of the Prime Ministers of the two countries.
Nikol Pashinyan and Irakli Garibashvili claim the countries have top-level bilateral relations.
PM Garibashvili stressed, "Georgia is interested in peace and stability in the region. Georgia is always motivated to play one of the important roles in this process."
"We are interested in translating our close, friendly cooperation into a real affair. We need to develop trade, economic relations, discuss regional projects, infrastructure, other projects that will be interesting for both countries, and that is why we have gathered today," Garibashvili stated.
PM Pashinyan noted that "the countries mutual relations levelled up, leading the countries to see success in various areas."
"Our bilateral agenda covers many areas, while friendly relations between the two countries contribute to maintaining security and stability in our region," Pashinyan asserted.