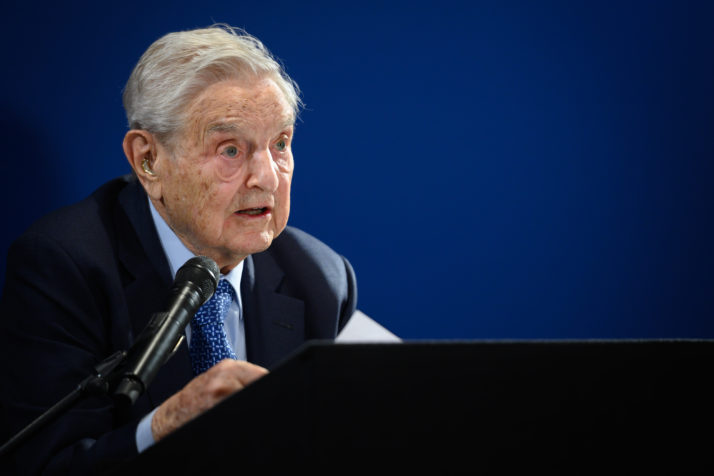 George Soros Says Facebook Is Conspiring to Re-Elect Trump
Billionaire George Soros said that nothing is keeping Facebook Inc. from spreading disinformation and the company may be in cahoots with President Donald Trump to get him re-elected.
"I think there is a kind of informal mutual assistance operation or agreement developing between Trump and Facebook," Soros, 89, said Thursday at the World Economic Forum in Davos, Switzerland.
"Facebook will work together to re-elect Trump, and Trump will work to protect Facebook so that this situation cannot be changed and it makes me very concerned about the outcome for 2020."
Soros didn't offer any evidence for his claim. "This is just plain wrong," Facebook spokesman Andy Stone said in response.
Soros has used his annual Davos speech as a platform to criticize the social media giant in the past. In 2018, he compared Facebook to a gambling company that fosters addiction among users, and last year reiterated the need to regulate technology firms.