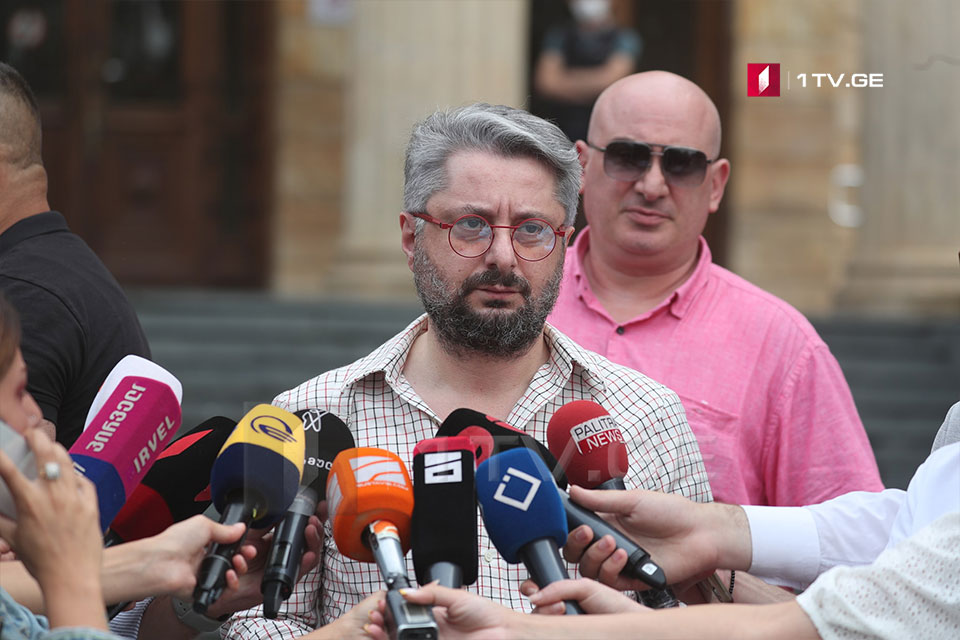 General Director of Main Channel – I did not divulge my sources, this is investigation journalism
I did not divulge my sources. I did not consider it necessary. This is investigation journalism – Nika Gvaramia, General Director of Main Channel said after questioning at Tbilisi City Court. Gvaramia was summoned for questioning into death case of Giorgi Shakarashvili, a 19-year-old footballer.
Gvaramia was questioned in presence of Magistrate Judge. He said after questioning that investigation was interested in the information aired by the channel about Shakarashvili's death circumstances.
"The main question is who is covering murderers rather than who killed Giorgi Shakarashvili. When this question is answered, the investigation will have no difficulty in discovering the killer. It would not be difficult for them even earlier but they did not act on the hot trace," Gvaramia said.
The 17 individuals are detained into death case of 19-year-old footballer Giorgi Shakarashvili. All the 17 persons are kept in imprisonment.
Shakarashvili went missing while at a friend's birthday party in Mtskheta, a town outside of Tbilisi, early on June 19.  His dead body was found in the river Aragvi after a four-day search, on June 22.
Georgian General Prosecutor's Office today published the conclusion of expertise conducted on corpse of Giorgi Shakarashvili, 19-year-old football player, based on which asphyxia by drowning in water caused Shakarashvili's death. The expertise also concluded that the dead body had been inflicted multiple injuries before death by a flat object.