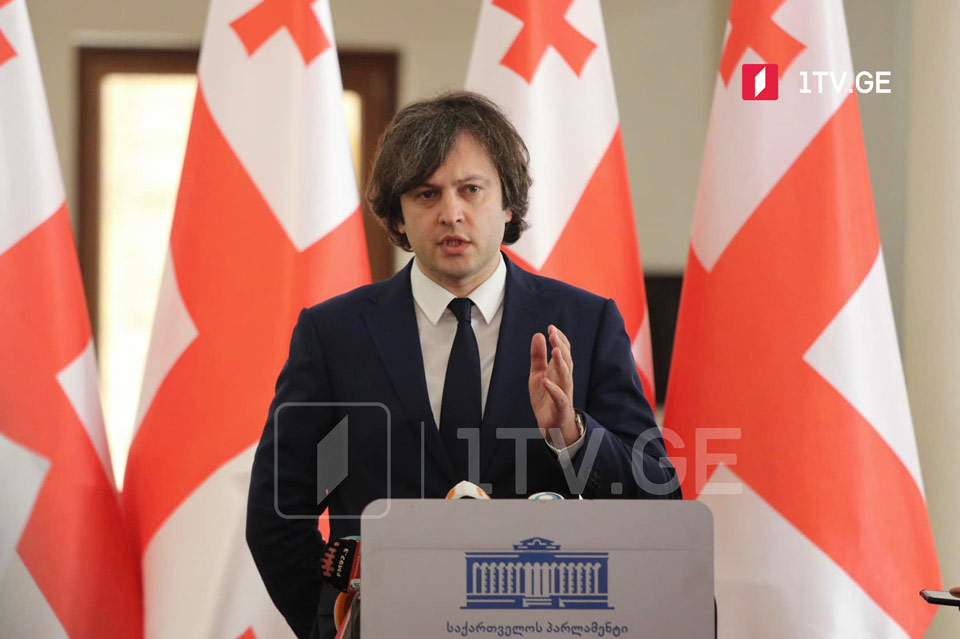 GD Political Board to elaborate action plan to fulfil 12-point EC recommendations
Georgian Dream (GD) party Chair Irakli Kobakhidze announced that the party's Political Board would develop an action plan for fulfilling the European Commission's 12-point recommendations.
Having the legitimacy of the Georgian people behind it, Kobakhidze said that the government would abide by the Constitution. Following the Prime Minister's return to Georgia in 2-3 days, the Political Board will convene to discuss the action plan.
"Sure, the society will have accurate information about when and who will fulfil each point," Kobakhidze said.
On June 17, European Commission published a recommendation to greenlight EU candidate status for Ukraine and Moldova, while Georgia should meet certain conditions first. Until then, it benefits from a 'European perspective.'