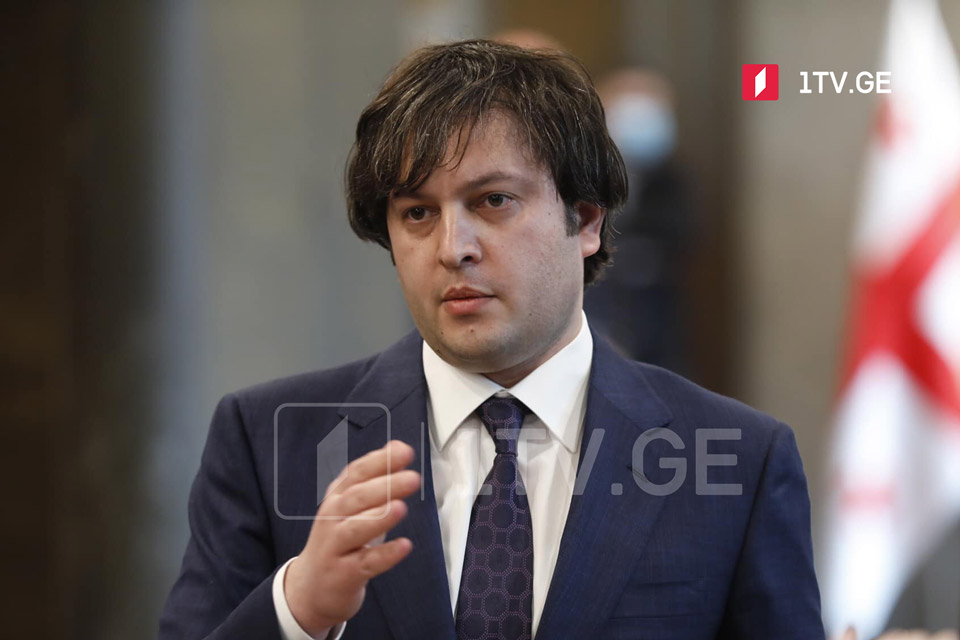 GD Chairman: Ultimatum regarding elections and Rurua ruined negotiations
Georgian parliament held a majority sitting on Wednesday to discuss the ongoing political processes in the country.
Irakli Kobakhidze, Chairman of the Georgian Dream party, reported that the parliamentary majority MPs learnt details of the EU mediated dialogue between the political parties.
Kobakhidze said the opposition had closed the dialogue using a non-constructive approach and ultimatums to destroy all resources to reach an agreement.
"We have debated on four nuances, although we were ready to continue the reasoned discussion. We did not give any ultimatum," said Irakli Kobakhidze.
However, the opposition, he said, had two ultimatums regarding Giorgi Rurua and the issue of early elections. These two demands became the reason why pursuing the dialogue lost its sense, Kobakhidze concluded.
GD Chairman believes the artificial crisis is also a crisis that needs to be addressed. He says the ruling party would spare no effort to resolve it.
"Artificial crisis is also a crisis that needs to be solved. Naturally, we will spare no effort to do so. We will have close cooperation with international partners and try to deal with some opposition parties. It can be individual or joint communication. Let's see! We will have a try and a constructive approach to all issues," said Kobakhidze.
Irakli Kobakhidze added that the ruling Georgian Dream party takes responsibility for the implementation of reforms.
Christian Danielsson, a personal envoy of the European Council President Charles Michel, said after the talks today that none of the parties agreed on a solution.
Besides, EU mediator Christian Danielson published the proposals made to political parties.