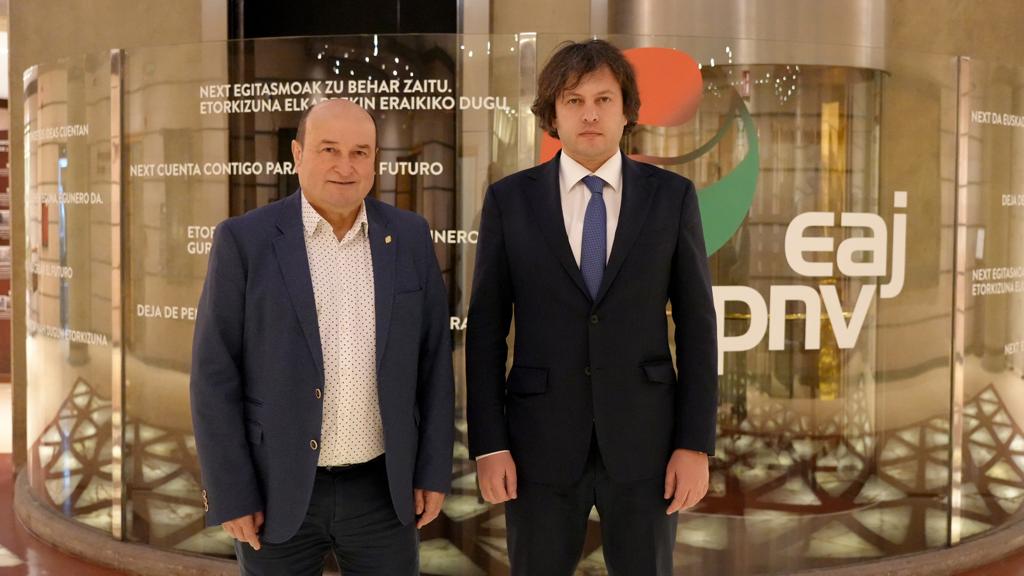 GD Chair meets parliamentary majority leader of Basque Country
On the second day of his visit to the Basque Country, a region in Northern Spain, the Chair of the ruling Georgian Dream (GD) party, Irakli Kobakhidze, accompanied by Chairman of the Georgian parliamentary Foreign Relations Committee, Nikoloz Samkharadze, MP Mikheil Kavelashvili and Georgian Ambassador to Spain, Ilia Giorgadze, met with the chairman of the Basque Parliament, Bakarcho Teixeira, the head of the Foreign Relations Committee, Raquel Molina, and members of the committee.
At the meetings, Irakli Kobakhidze emphasized the importance of deepening Georgia-Basque relations. ​The Chairman of the Basque Parliament and the Foreign Relations Committee members confirmed their support for Georgia on the European integration path.