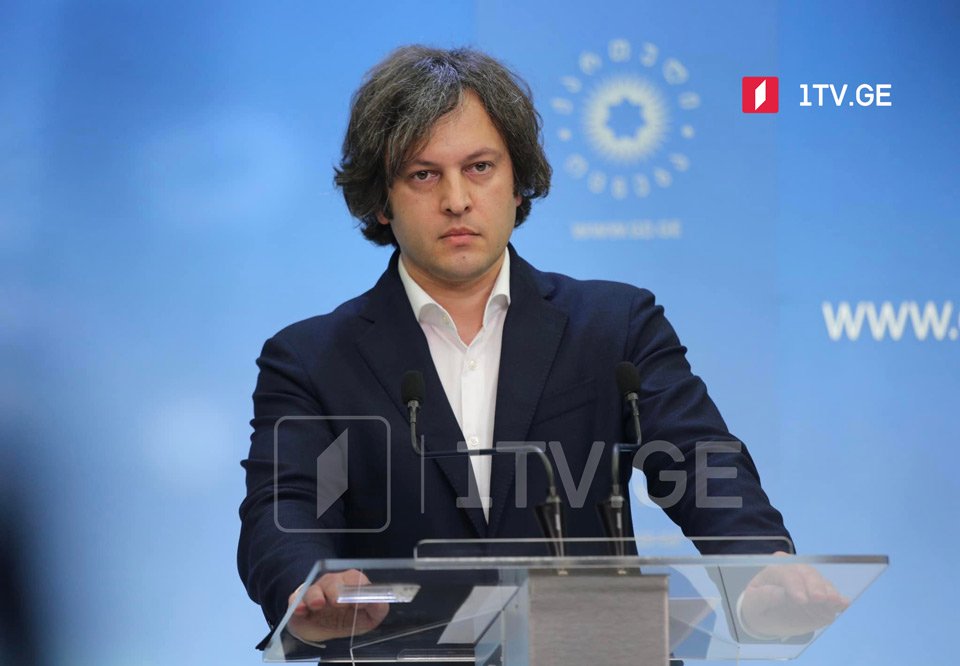 GD Chair: EC's opinion reveals Georgia should get EU candidate status this year based on objective criteria
"The European Commission verified what we have been saying since last June. The EC's opinion proves that Georgia deserves EU candidate status on all criteria," said Irakli Kobakhidze, chair of the ruling Georgian Dream party, during a press briefing.
EC's evaluation document, coming out of the questionnaires filled out by Georgia, Ukraine, and Moldova last year, demonstrates Georgia is 12 points ahead of Moldova and ahead of Ukraine on practically all critical variables, Kobakhidze argued. He thanked the European Commission for the "very positive assessment of our country."
"Georgia leads Moldova by 12 points and Ukraine by practically all key criteria. Taking all of this into consideration, it is up to the people to decide how fair the political decision taken by European Union bodies last year was," said Kobakhidze.
According to the GD Chair, the European Commission's evaluation paper makes it obvious that Georgia should unquestionably be designated as a candidate for EU membership this year, provided the decision-making is objective.
"We would like to remind you that last year, the radical opposition, allied NGOs, and media outlets exploited the decision of European structures to attempt to distort the situation and deepen polarisation in the country. Based on this decision, the wealthiest NGOs even called for the government's resignation," Kobakhidze said.
Irakli Kobakhidze added that the ruling team "commended Georgian society once again for correctly judging everything and denying anti-state forces the opportunity to destabilise the situation and undermine the peace in the country."
"The European Commission's opinion paper states unequivocally that, given the parameters of decision-making based on objective criteria, Georgia should surely earn the status of a candidate for EU membership this year," said Kobakhidze.
The European Commission has published a report on Georgia's application for membership in the European Union.