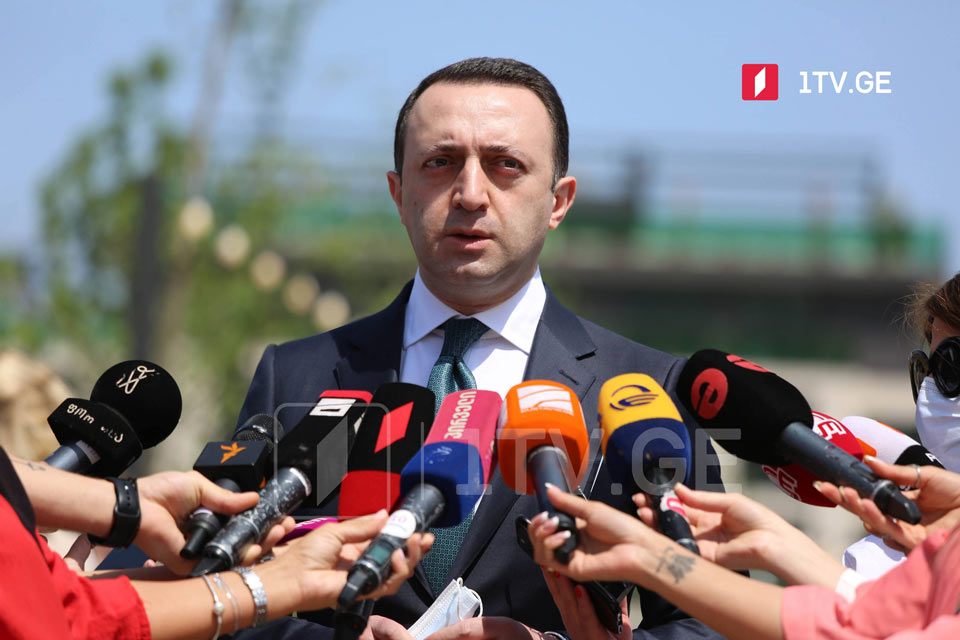 Gakheladze to be free, other sides matter no longer, PM says
"We are happy to see Zaza freed. The whole nation is happy," said Georgian Prime Minister Irakli Garibashvili, stressing that the government spared no effort to yield this result.
"The whole population has been supporting Zaza for a year. I am happy this day has come. We have been working intensively in recent months. We used all the resources, all available tools at every possible level. I am happy to be part of this process. You will hear many versions, but I urge everyone to look at the upshot and ignore them. The result is that Zaza Gakheladze is free today," PM said.
PM highlighted that the government was mobilized in recent months and intensive talks resulted in Zaza Gakheladze's release.
"I want to thank all those who participated in this process. Thanks to the Patriarch, the President, Foreign Ministry, the State Security Service leadership, Interior Ministry. First of all, I would like to thank the family of this heroic man," PM stressed.
Georgian citizen Zaza Gakheladze was released from prison earlier today. He was sentenced to 12 years and six months in Tskhinvali prison by the de facto Supreme Court of the Russian-occupied Tskhinvali region. He was detained and wounded in his leg at Skhvilo Fortress on July 11.
The occupation regime charged him for an attempt to cross the so-called border illegally and for the attempted murder of a Russian soldier.