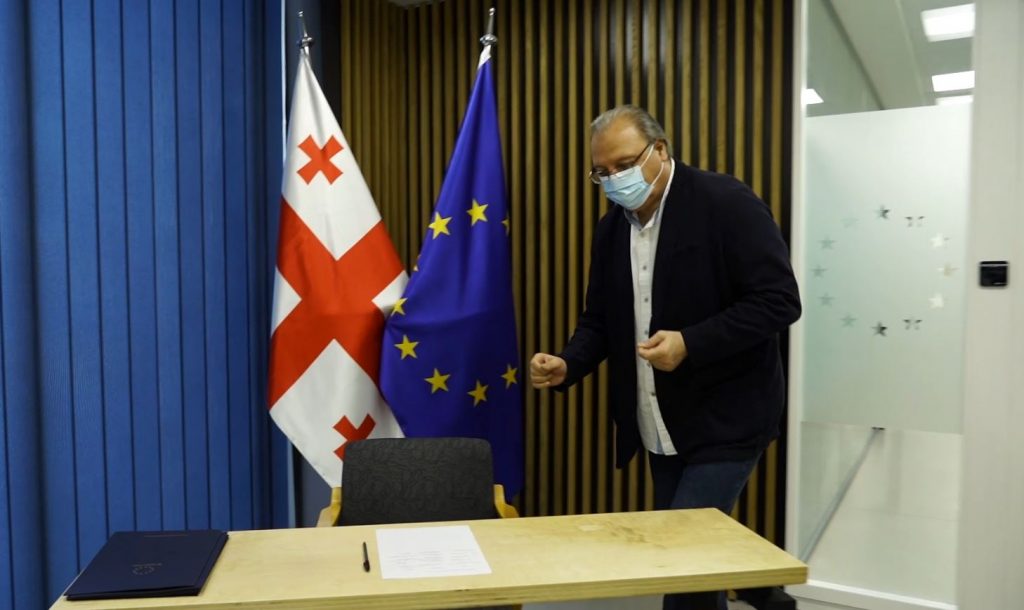 Former UNM Chair signs compromise agreement
Grigol Vashadze, former chairman of the opposition United National Movement (UNM) party signed the EU-brokered compromise agreement. The EU Representation in Georgia released the video.
The Georgian political parties signed A way ahead for Georgia, a compromise document submitted to the parties by the European Council President Charles Michel, at the Orbeliani Palace on April 19.
President Michel presented a new document to the political parties on April 18. According to a new document, if the ruling party wins less than 43 per cent of electoral support in local polls, early parliamentary elections will be called in 2022. Also, within 2 weeks following signing the agreement, the sides have to discuss politically motivated cases.