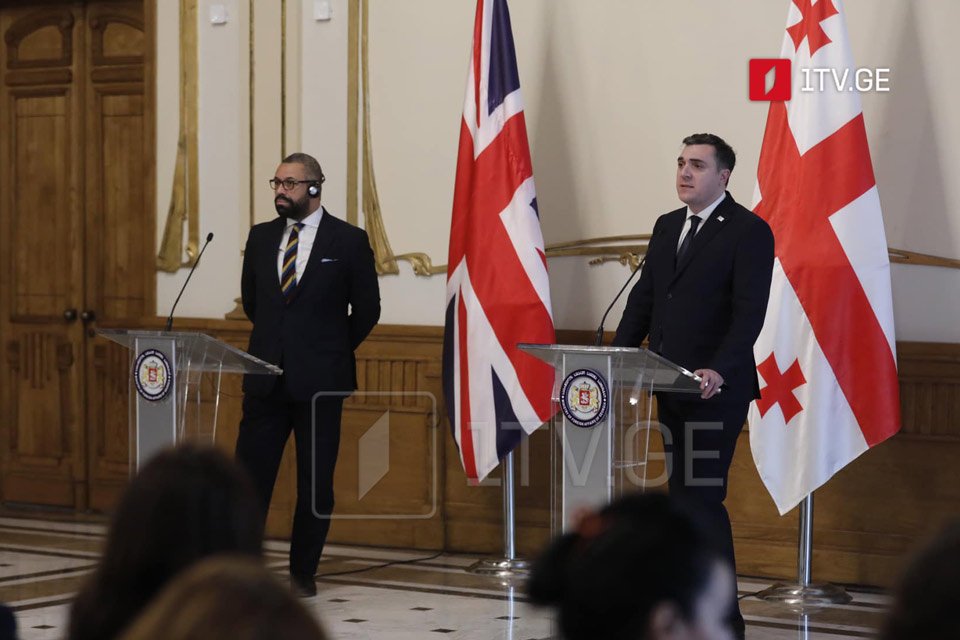 FM Darchiashvili: UK outstanding supporter of Georgia on NATO integration path
The United Kingdom is an outstanding supporter of Georgia's NATO integration path, said Georgian Foreign Minister Ilia Darchiashvili at the joint briefing with UK Foreign Secretary James Cleverly.
Darchiashvili stated that during his discussion with James Cleverly, he emphasized Georgia's European and Euro-Atlantic aspirations as a civilized choice of the Georgian people, emphasizing the work done and progress made on a variety of topics.
"On the NATO integration path, the United Kingdom is our outstanding supporter. I would like to thank the British side for its significant contribution to the implementation of the NATO-Georgia Substantial Package. I welcome the UK's role as a NATO liaison embassy with Romania, which facilitates greater British involvement in Georgia's NATO integration," he said.
In addition, the FM stated that he discussed Georgia's growing role in the Black Sea region in terms of security, economics, and energy by participating in the new regional competition.
"We emphasized Georgia's importance as a regional transit and logistics hub, and we discussed in depth the regional security situation that has been harmed as a result of Russia's full-fledged assault against Ukraine. We discussed Ukraine's aid efforts, whether political, diplomatic, or humanitarian. It was highlighted that Georgia was the first country to witness Russia's aggression and its consequences," Darchiashvili explained.
According to the FM, the British side reconfirmed that strategic partnership and support to Georgia are unconditional and irreversible.