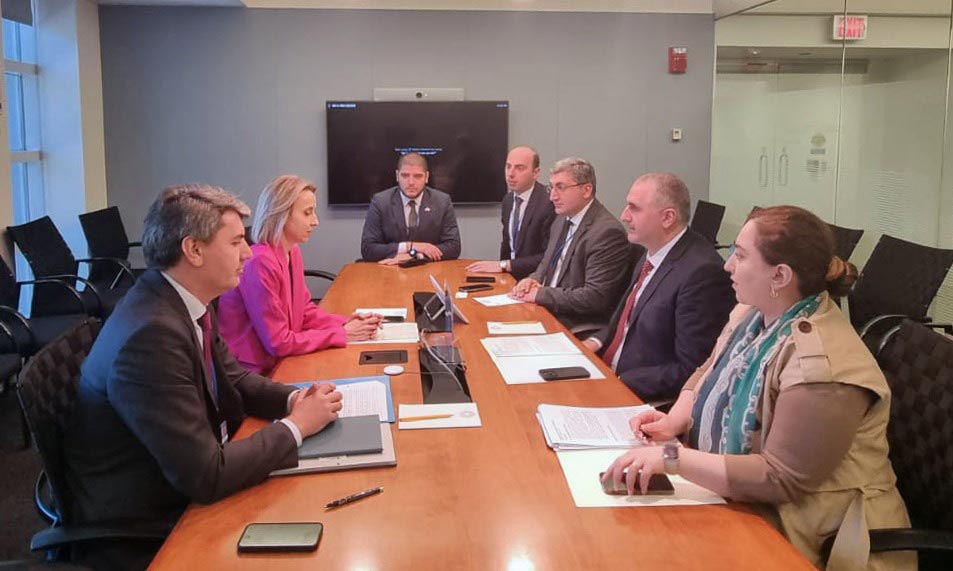 Finance Minister, EIB Vice-President discuss cooperation issues
Georgian Finance Minister Lasha Khutsishvili and Vice-President of the European Investment Bank (EIB), Teresa Czerwińska discussed cooperation issues within the framework of the International Monetary Fund (IMF) and World Bank (WB) Group's annual spring meeting.
At the meeting, the sides reviewed the ongoing projects, which are carried out with the EIB's financial support.
The EIB is among Georgia's largest investors and partners in process of infrastructure development.
Deputy Finance Ministers Giorgi Kakauridze, Mirza Gelashvili and Ekaterine Guntsadze attended the meeting.