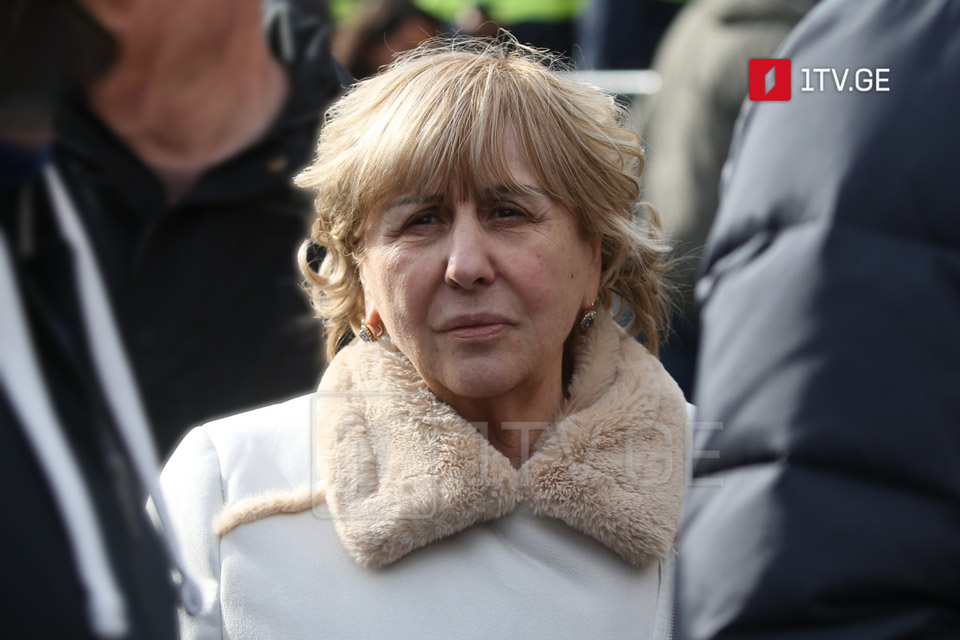 Ex-president's mother says demarche letter urges for Saakashvili's immediate transfer overseas
Ex-president Mikheil Saakashvili's mother, Giuli Alasania, said that the demarche letter handed over to Justice Minister Rati Bregadze on behalf of the EU member states urges for Saakashvili's immediate transfer abroad for medical treatment.
Giuli Alasania clarified that she did not attend the February 27 meeting between the Minister and ambassadors; however, she claimed she knew what the letter was about, accusing the Minister of lying when he denied discussing Saakashvili's transfer overseas at the meeting with ambassadors.
In terms of Mikheil Saakashvili's health, Alasania reported he weighed less than 67 kg, suffering from high body temperature and hypertension.
EU Ambassador to Georgia Pawel Herczynski and Swedish Ambassador Ulrik Tideström on Monday delivered a formal demarche to Justice Minister Rati Bregadze concerning jailed ex-President Mikheil Saakashvili. Herczynski said the EU member states "are very concerned about reports of Saakashvili's deteriorating health."