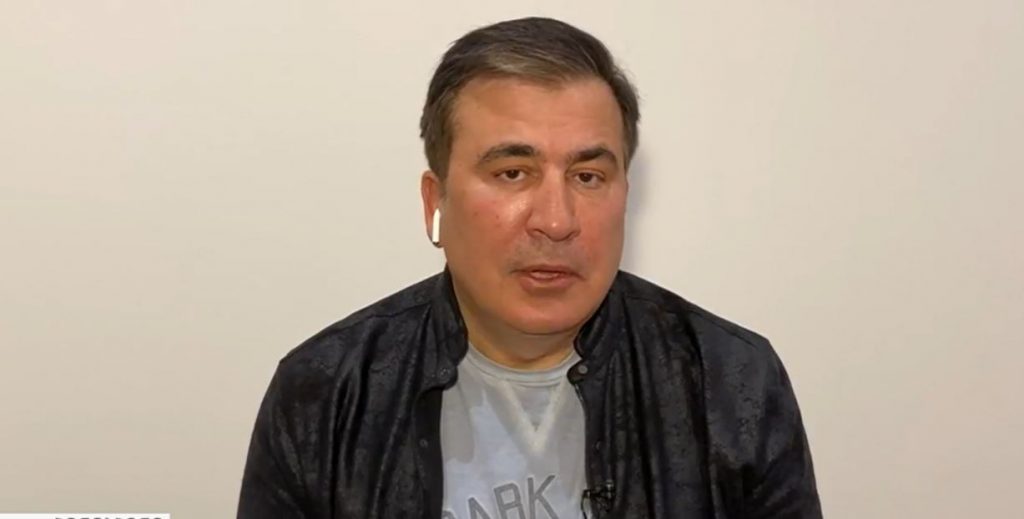 Ex-President Saakashvili: We were jerks if we do not end them now
"We were total jerks if we cannot end them now," Mikheil Saakashvili, the former president of Georgia and chairman of the Executive Committee for Reforms in Ukraine, wrote on the social network.
Mikheil Saakashvili echoed the gathering of citizens held at Europe Square today.
"People you saw today were the total of Kotsis (offensive epithet for Georgian Dream) including their supportive state officials. Aslan (Abashidze, former Head of Adjara autonomous republic) had much more supporters at the end of his term. We were total jerks if we cannot end them now… Ivanishvili will not be able to mock the Georgian people," Mikheil Saakashvili said.
Citizens gathered at Europe Square today. Singer Gia Gachechiladze addressed them. After that, citizens marched from Europe Square towards the Patriarchate to thank the Catholicos-Patriarch of All Georgia. Finally, they established the Eternity Day of Georgia and the Georgian people at the Mother Language Garden in downtown Tbilisi.