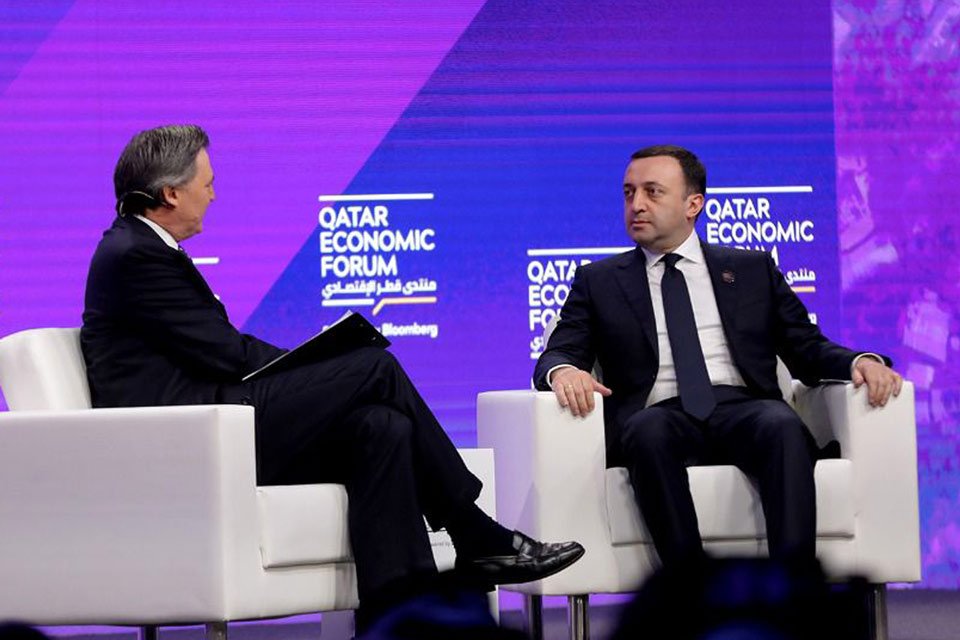 EU's historic decision means that Georgia will become an EU member, PM says
The historic decision of the European Union means that Georgia will become a member state of the European Union and naturally, a candidate status with certain conditions will follow," said Georgian Prime Minister Irakli Garibashvili during a panel discussion at the Qatar Economic Forum.
The PM dubbed the European Commission's greenlighting of Ukraine's and Moldova's candidate status leaving out Georgia as 'unfair.'
"This is unfair, but of course we understand. We heard from the European leaders that they decided to grant the candidate status to Ukraine because Ukraine is in a war. And Moldova, as a very close, neighbouring country to Ukraine, is in a difficult situation, economically, and security challenges. Of course, if you compare Georgia's performance, our reforms, everything, and merit-based efforts, Georgia would be the first country to be granted the candidate status because of the very concrete deliverables, concrete results," PM said.
Irakli Garibashvili said the European leaders decided to "give a bonus to Ukraine" for being in a war with Russia. However, he further noted that the EC defined conditions for all three countries of the Associated Trio to meet.
On June 17, European Commission published a recommendation to greenlight EU candidate status for Ukraine and Moldova, while Georgia should meet certain conditions first. Until then, it benefits from a 'European perspective.' On June 23-24, the Georgian government will receive a response from the European Council to its application for EU membership, which the country has completed together with Ukraine and Moldova.