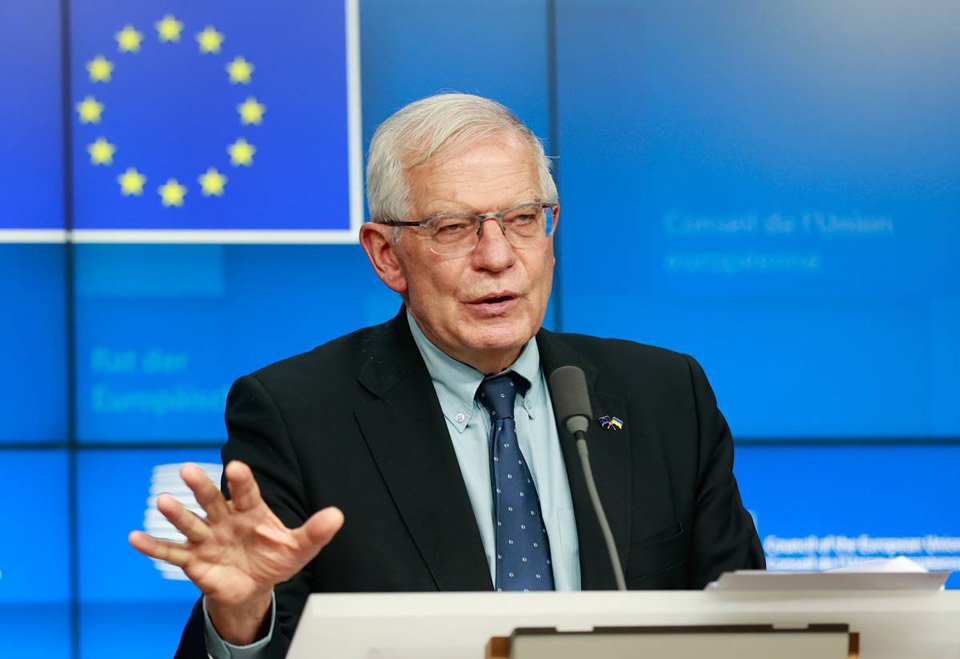 EU's Borrell tells Putin to choose between having guns or butter for people
"The war machine is not only working with money, it is also working with technology," the European Union's foreign policy chief Josep Borrell told DW when speaking about sanctions imposed against Russia.
According to Borrell, Russian tanks rely on Western components.
"Have a look at the carcass of a destroyed Russian tank. And you will see how many Western companies' electronic components are inside there. They will no longer have access to them," as a result of sanctions.
Borrell said Russia's car manufacturing, production of electronic appliances, and the aviation sector had ground to halt as a result of the measures.
The diplomat said Russia's gross domestic product is on course to contract by 10% this year, which he said would lead to "the biggest recession … since the end of the Soviet Union."
Very soon, Russian President Vladimir Putin will "have to choose between having guns and having butter for the people," Borrell told DW.